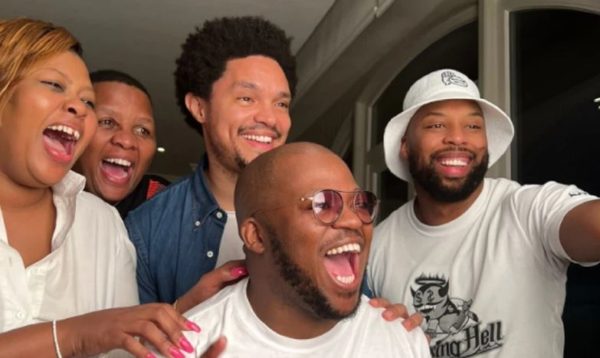 Trevor Noah celebrates his South African pals on an international TV show, The Late Show with Stephen Colbert.
The former Daily Show hosts spoke about their recent vacation in Costa Rica and the lessons gained, especially the experience of white water rafting.
"When you're in it, it's cool because you don't know that it's happened yet. And then the next thing you know, there's no boat under you. The water's on top of you, the boat's on top of you, and then you're like, oh, I don't think I'm in a boat anymore. But you still have your paddle."
He continued: "So that's, that's the face when I realize… I was having a good time until one of my closest friends decided to pull me down into the water to try and lift himself up."
Trevor explicated his story by implying it on life lessons.
"I think in life, you know, you, you on, you're on a river. You can't control what the river's gonna be like. There's gonna be moments where it's beautiful and calm".
"There's gonna be moments where there are rapids that shake you up. You don't know what your life will be like."
Noah is glad to have Anele Mdoda, Sizwe Dhlomo, Khaya Dlanga and  Xolisa Dyeshana as his friends.
" What you can control is the people you are in the boat with. And so I'm glad I chose those people for my life. For that boat ride, for that journey."