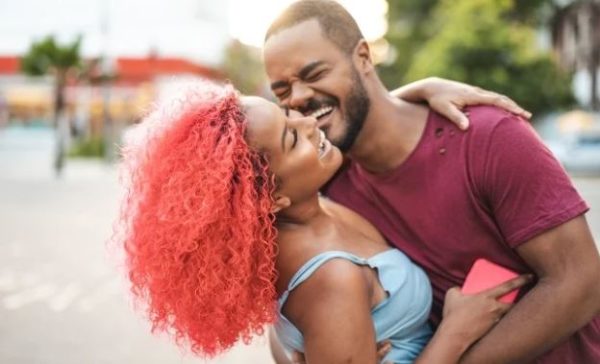 Date nights are fun opportunities to intimately connect with someone special through shared experiences of sunsets, good food or live entertainment.
South Africa is alive with so many unique and creative things to enjoy.
For the next date night, be sure to get adventurous and delight your partner with something new and exciting to experience together.
1. Be Earth-conscious
Environmentally friendly dating has become popular among people wanting to reduce the amount of waste generated while having fun. This could take various forms, including choosing drinks, sweets or meals that have organic, sustainably sourced or locally grown ingredients. For a summer-themed Earth-conscious date experience, enjoy a picnic watching the sunset or under the stars using wooden, ceramic or any reusable cutlery.
In Durban, Earth-conscious Chef's Table restaurant uses strictly farm-fresh, seasonal produce, ensuring a lower environmental impact. Their extensive summer menu includes dishes like locally caught line fish, karoo lamb, locally farmed vegetables and midlands pork dishes.
2. Get creative
Creative ideas could include art exhibitions, painting, ceramics or cooking classes. Through Airbnb Experiences, one can book a variety of classes made and taught by locals. Gauteng residents can choose from SoulPainting & Intuitive Painting with host Katrina, Pan African Cooking and Dining with host Franck, exotic couples' photoshoots, arts and crafts and more.
3. Enjoy scenic landscapes 
Scenic settings are romantic within themselves, inspiring awe, shared intimacy and connection with anyone else viewing the same beautiful sight. Cape Town's Signal Hill is a popular destination for such shared experiences as one of the city's most popular sunset picnic spots. The public area is open 7 days a week; however, parking can get quite full, so be sure to arrive an hour or two before sunset.
In Limpopo, adventure junkies craving an adrenaline-filled scenic experience have the majestic Magoebaskloof pass abseiling experience. It's said to be one of the most picturesque settings to do so in the country. Picture lush green vegetation, rocky slopes, vast hills and natural water sights.
4. Indulge in culinary explorations
It is said that the way to the heart is through the stomach, and if that's true, then the Western Cape is full of heart. The city has fast become a hub for new and exciting culinary experiences, offering an array of options.
For Valentine's Day, Radisson Blu Hotel Waterfront offers a sunset dinner with either a six-course sit-down menu option or a picnic for two with sushi, charcuterie, freshly baked goods, burgers, wings and ribs. The sit-down dinner from 19:00 is priced at R1 450 per couple, and the picnic from 18:30 is priced at R1 250 per couple. Both options come with a bottle of wine, and bookings are essential.
5. Live entertainment
Across the country, live entertainment is back with a bang. In Pretoria, Park Acoustics holds regular live concerts, presenting Fokofpolisiekar live at the Voortrekker Monument on 26 February 2023. The annual Maynardville Festival in Cape Town kicked off on 19 January 2023 and ends the first weekend of March.
The event promises a season filled with entertainment such as plays, opera and musical shows. Attendees can choose from a variety of local food trucks or pre-order picnic baskets for a romantic, outdoor meal on the grass. Additionally, every Sunday in Cape Town at this time of the year, the Kirstenbosch Summer Concerts delight with live music from some of the country's greats, including Msaki, Ami Faku, Matthew Mole and Goodluck.
No matter who you choose to celebrate Valentine's Day with, there is something for everyone to enjoy.