Khanyi Mbau has shaved off her hair.
The actress is yet to drop an official photo to show off her new look, but she shared a snap of herself rocking lowcut.
However, the lowcut isn't stopping her from rocking her different wigs, as she shared a new video of herself rocking a new weave.
Just like Khanyi, Uncle Waffles is also on lowcut, in fact she's totally bald, but she rocks wigs to most of her gigs.
See a close view of Khanyi's new look below: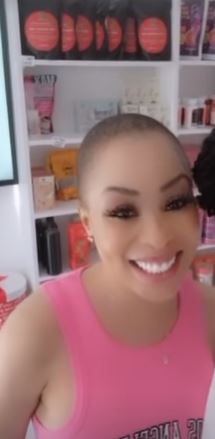 View this post on Instagram