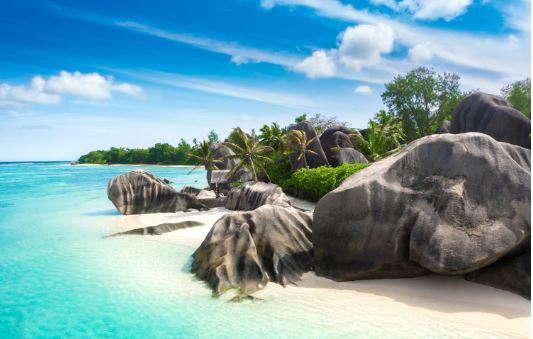 According to new data from the Tourism Sentiment Index (TSI), the Maldives, Seychelles, Mauritius and Zanzibar stood out as winners for beach holidays, while South Africa's Stellenbosch, Cape Town and Hermanus were ranked highly for their food, restaurants and wildlife, respectively.
In lieu of this, travel experts shared some interesting accolades about these destinations:
1. Cape Town – home to cuisine over 350 years old
Cape Town restaurants regularly feature in The World's 50 Best Restaurant Awards with Fyn Restaurant having earned the plum spot of 37 in 2022.
According to Robert More, custodian and CEO of MORE Family Collection, Malay Cape Cuisine has become synonymous with fine dining in the Mother City.
"During colonial times, many Malaysian, Indonesian and East African slaves who were taken to the Cape in the 17th and 18th centuries had limited access to their traditional ingredients and, therefore, had to improvise. This has resulted in a cuisine which is solely unique to the Cape, and steeped in history and tradition," says More.
2. Seychelles – only 1% of the country is solid land
With over 115 islands, but only 459 square kilometres of land, an astounding 99% of this paradise is made up of water. And the island nation has taken impressive steps to protect it, designating 30% of its waters as Marine Protected Areas.
"We're not surprised that Seychelles ranked fourth in the world in the Tourism Sentiment Index. Seychelles' water means everything to our people and the economy, and we are doing everything possible we protect it with our new Marine Spatial Plan," says the Principal Secretary for Environment, Dennis Matatiken.
"Visitors to Seychelles are likely familiar with its gorgeous coral-filled reefs, but few know that these same waters act as a stopping point for whale sharks migrating from east to west each year. These majestic creatures make their way to Australia annually, taking advantage of this idyllic oasis before continuing their journey," adds Matatiken.
3. Stellenbosch – the birthplace of Pinotage
Known for its incredible selection of wine farms, Stellenbosch is a mecca for wine connoisseurs worldwide – hence it scooping the 34th spot in the Tourism Sentiment Index 2023. It took top honours at the 2022 International Wine and Spirit Competition in 2022 with top trophies for both best red and white wine producers of the year.
With more than 200 wine farms to choose from, visitors are spoilt for choice when seeking out their ideal winery experience and in the case of Pinotage, it's one you can't replicate anywhere else in the world. That's because scientist Abraham Perold created Pinotage in 1925 in Stellenbosch. He crossed the Cinsaut and Pinot Noir varietals, explains Visit Stellenbosch CEO Jeanneret Momberg.
4. Hermanus – has a resident whale crier
While South Africa's game lodges and reserves are world-renowned, Hermanus wins bragging rights as a wildlife destination of choice thanks to the majestic southern right whales that are drawn to its shallow, sandy covers to breed.
"The unique geography of the shoreline of Hermanus means that these gentle giants can easily be observed from the land – or your hotel room, in the case of The Marine Hotel, which overlooks the whale sanctuary," says Giltedge Group CEO Murray Gardiner.
It was 1991 when Hermanus first made history as the only town on Earth to have its very own Whale Crier. The tradition began informally, with a local alerting tourists of whale sightings, and soon became officially recognised, explains Gardiner.
"Thanks to this remarkable innovation, everyone visiting Hermanus is now treated to a unique experience," he says.
5. Mauritius – it has more than one island
The Republic of Mauritius is renowned for its idyllic tropical beaches on the coastline, approximately 330 km long. But the country of Mauritius includes the island of Mauritius, Rodrigues and the constituent outer islands of Agaléga and St. Brandon.
Antoinette Turner, GM of Flight Centre South Africa says Mauritius is an area of incredible beauty that remains largely undisturbed and unspoilt and is a must-visit for those keen on water sports.