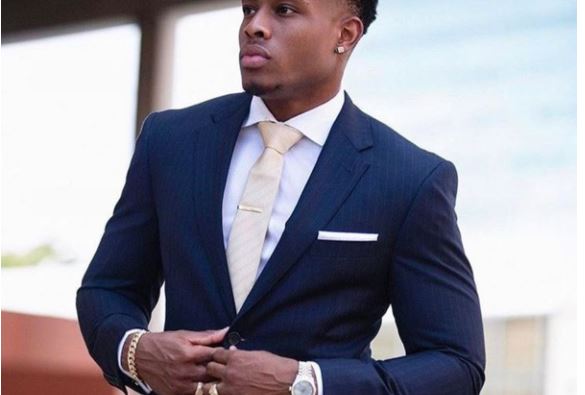 A suit is the foundation of all gentlemen's wardrobes. It can drastically change any man's appearance. In reality, it's the easiest thing a man could ever wear.
The only thing left to decide is the choice of shirt and tie, and all-important shoes but a single mistake can totally ruin your whole look.
A number of men make tiny mistakes when wearing suits which ruin their whole look. Here are the most common mistakes.
1. Mismatched shoes and suits
Your shoe type and colour need to match the type of suit you're wearing because the wrong shoes will kill your whole look.
2. Get the right length on your jacket sleeves
Jackets with very long sleeves make you look sloppy whiles those with very short sleeves make you look like you borrowed it. Your shirt sleeve should present itself with 1-1,5 cm at the end of your jacket.
3. Long trousers
Nothing ruins an ensemble quite like a too long trouser – there's just no recovery from this one. Have your tailor hem the legwear so it touches the top of your laces – no lower, or risk a case of ankle pooling and whispers behind your back.
4. Wrong Socks
Wearing socks that are short and not matching with your suit pants is really a bad idea. So next time don't forget to match/coordinate socks with pant, which should be long enough not to expose your hairy skin while crossing the legs. However mismatching socks can always be worn deliberately, but as always, to break the rule, you need to master it first.
5. Wearing a backpack
A backpack may be comfortable to carry, but wearing it over a formal suit? It can ruin your look. You still be comfortable and look stylish by carrying a sling bag or a leather attaché case.
Hopefully, these pointers help you out.