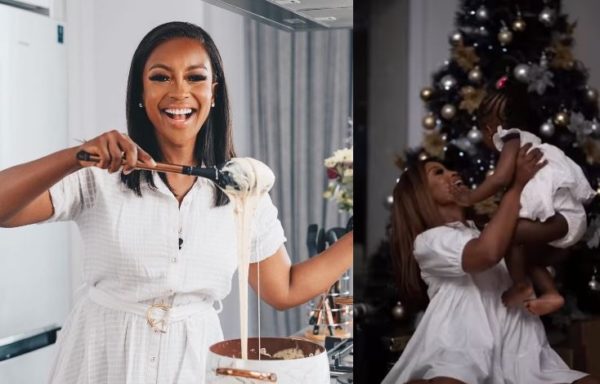 Lorna Maseko is a proud mother to a two-year-old child.
The celebrity chef officially introduced her daughter on her 2nd year birthday.
In 2021, Lorna and EFF deputy president Floyd Shivambu welcomed the little girl but kept it secret.
Taking to social media this Saturday, the star shared a video of her daughter, but with her face covered,
"Happiest 2nd birthday to my beautiful daughter. You mean the absolute world to me and you make it ALL worth it…. You're the smartest most beautiful little human (and extremely talkative lol ) and I pray you may alway know the love and peace of God. Just know that I will ALWAYS be there for you," Maseko captioned post.
View this post on Instagram