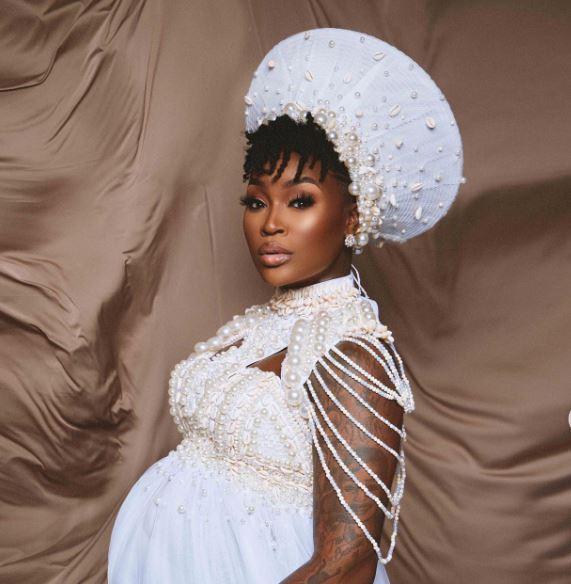 Lamiez Holworthy shows off stunning maternity looks in a new photoshoot.
The DJ announced her pregnancy in 2022 and she's served sizzling preggy photos.
However, she created beautiful memories of her baby bump with a photoshoot shared on social media.
Lamiez adorns herself with a lovely beaded white dress.
"And just like that Modimo Le Badimo Baka deemed me worthy of carrying my greatest gift to date. Hit @sihle_the_designer X @masangobysiphosihle up at literally the 11th hour, shared my vision and he created this custom look for me in less than 3 days," she captioned the post.
Holworthy shared Behind the Scene of the photoshoot which she captioned with, "Listen to my mom in the beginning of this video. My pregnancy really has made me super sensitive and very emotional- I cry for EVERYTHING."
View this post on Instagram
View this post on Instagram