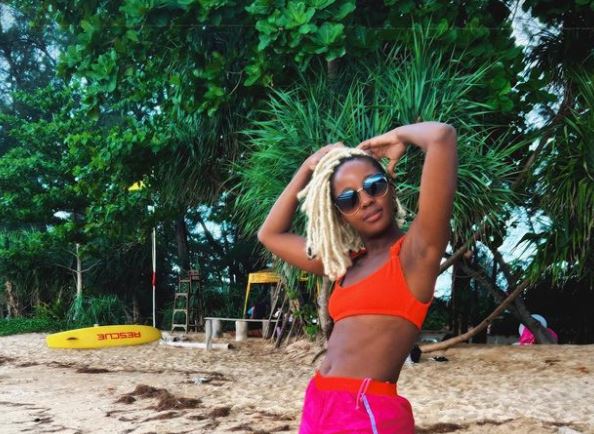 Thuso Mbedu celebrates her sister's birthday alone.
Taking to social media, the actress cracked ribs after sharing the story behind her vacation in Thailand.
Thuso says she was there to mark her sister's birthday but guess what? The sister whose name is Noma Mbedu isn't a part of the holiday.
The Woman King star shared a screenshot of her chat with Noma, where Thuso told her sister that her (the actress's) happiness will be her birthday gift to Noma.
"In all the things that I am, my most favorite thing to be is my sister's sister 🥹 April is her birthday month and this year I decided to give her the best gift of all time: my happiness 🫶🏾 She really was left speechless and I couldn't be more prouder. I can't believe how thoughtful I am. I think I'll make this an annual thing. For my sister who I carry with me wherever I go – even when she's stuck at work… she's in my heart. That's real love. I love you, sis @noma.mbedu," Thuso captioned post which has people howling in the comment.
See photos below:
View this post on Instagram