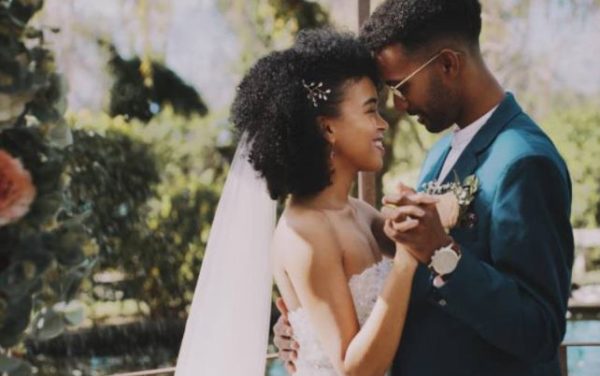 While most bridal couples prefer to have their weddings during spring and summer, many opt for winter for one main reason, cost.
Because it's not peak wedding season, venues and caterers usually charge less. However, having a winter wedding doesn't mean that it has to be less special.
Here are tips on how to have the perfect wedding even when there's a chill in the air.
1. How to choose your wedding dress
When planning a winter wedding, it's important to dress appropriately for the weather. Opt for a long-sleeved wedding gown. But if that isn't an option for you, then add a chic cape or a faux fur stole to keep you warm in style.
Long opera gloves are bang on trend right now. If your dress is very long, nothing stops you from wearing thick warm tights underneath. In fact, if the fit allows, wear thermal undergarments. Boots can be a stylish as well as a practical bridal shoe option. Look out for heeled lace-up boots.
2. Pick the perfect venue
When it comes to planning a winter wedding, this is one of the most important decisions.
If possible, opt for just one venue where you can have the wedding ceremony as well as the reception. Driving from one venue to another can be unpleasant, especially if it happens to be a rainy day. When it comes to your wedding pictures, you need to have options for indoor shots.
Just because it happens to be cold outside, it doesn't mean you have to sacrifice having a splendid view, one can admire while having a warm and cosy indoor space. Consider venues that have fireplaces and large windows that can let the winter sunshine in.
3. Keep your guests warm
The last thing you want is for your guests to get cold. Make sure that there are plenty of heaters or, as mentioned before, that the venue has fireplaces.
Another great option is to provide your guests with blankets. Now this might sound bad, but I'm sure your guests will love it. Place, throw blankets on each seat at your ceremony or reception chair, or have them in baskets around the venue for guests to pick up if they need one. They make for wonderful wedding favours as well. There's nothing better than receiving a useful gift!
Another winter warmer is a warm welcome drink. Whether it's a glass of hot Gluhwein or hot chocolate for the non-drinkers, everybody loves a little something to warm you up from the inside.
When it comes to the menu, incorporate winter-themed food and drinks to add a special touch to your reception. Consider serving hot soup as a starter, followed by hearty winter dishes like roasted meats and root vegetables.
4. Add winter touches to your decor
Winter weddings offer endless opportunities for beautiful and unique decor. Add touches of winter to your decor by incorporating evergreen branches, pine cones, or winter berries into your floral arrangements. Use candles and lanterns for a cosy touch, and consider adding a hot cocoa station to keep your guests warm and happy throughout the night.