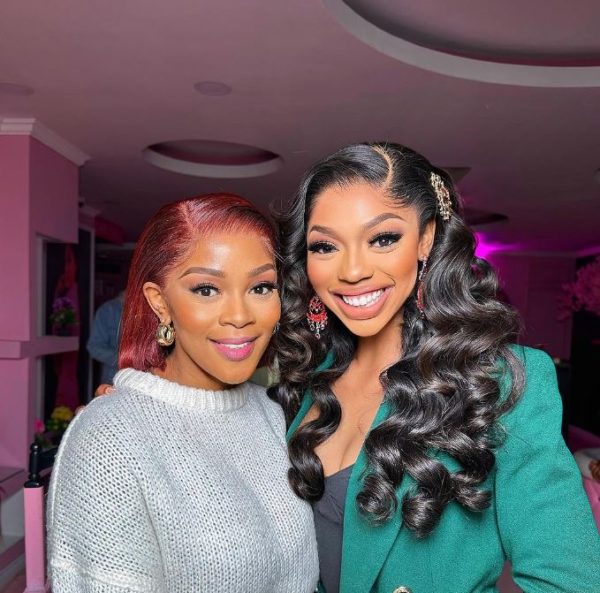 Thembi Seete expresses excitement upon meeting Khosi Twala for the first time.
The two met at a hair salon, where they glammed up themselves and got new lovely hairstyles.
Taking to Instagram, the women shared photos of their new weaves and a photo taken together.
The actress said she's glad to meet Khosi, whom she eulogized.
The BBTitians' winner also had something good to say about Thembi on her Instagram account.
"I met a gorgeous King Queen @khosi_twala @sarhaphairline. What a pleasure, beautiful energy, a pleasant surprise. I'm so glad we met. o ya, thandeka ha holo fela," Seete wrote.
See photos below:
View this post on Instagram