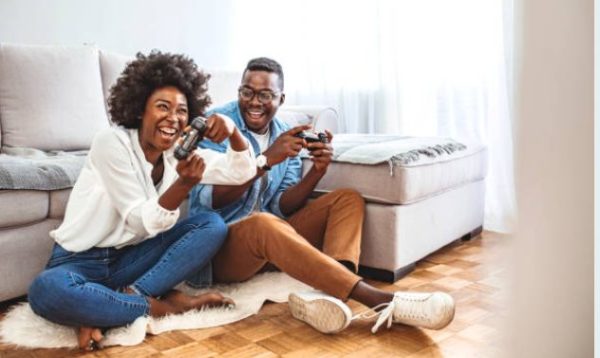 Since video games started more than three decades ago, many people have had concerns regarding its negative impact not just on kids but also among adults. But, then again that was three decades ago.
Today, bodies of research have shown that playing video games can have positive impacts on a person's mental, social, and psychological well-being.
In fact, playing video games as a couple affords them a lot of benefits and some of these are the following:
1. It fosters the spirit of working together as partners
Playing video games, especially as a team will let you experience the excitement and happiness of being able to achieve a common goal. Doing this will encourage you to work together and such will eventually become a natural thing for you as couples. In turn, you will no longer find it hard to join both of your forces when trying to overcome even the most difficult obstacle in your family. Achieving defeat and victory together can largely help you grow together and strengthen your relationship. This is true even when you play as enemies or competitors. The time you spend together allows you to have fun and challenge one another thereby allowing you to know more about each other.
2. It reminds couples that they have each other's backs
Playing video games allow couples to express their encouragement to each other. Even if you are just playing video games for long distance couples, you will never lose that feeling of having each other as someone to turn to. It doesn't matter whether you are playing in the same room or just meeting each other online via video games. It doesn't matter whether they have been defeated or have won the game. It is because they will always have this feeling of reassurance that they will have each other through thick and thin. When the other person needs some words of inspiration or just a pat in the back that will serve as a reminder that "you're in it together" can already do wonders in making each other feel good. So, you celebrate your victory together or keep motivating each other in times of defeat. Plus, you will always have this helping hand that you can call at any time. You may be arguing about how unfair the targeting system is or how lousy is the AI awareness of the game you're playing but at the end of the game, you know deep inside that you have each other's backs.
3. It helps couples to be more open to each otter
Playing video games together will give you the chance to speak freely and be more open with each other. You become each other's buddies so you do not have to hold back when there is something that you want to say. Trying to be open will no longer elicit feelings of anxiety and any other apprehensions. Screaming at your partner when you notice a bad guy on her right side or telling her to speed up so she does not have to suffer the monster's wrath – all these things help make it easier for you to communicate with each other better as a couple.
4. It develops couple's problem-solving skills
During the game, you will find yourselves trading information with each other. As you exchange ideas, thoughts, doubts and tips you will eventually be able to arrive at the most logical solution for an issue being presented in the game. And, before you know it you are already improving each other's ability to solve problems quickly because you get to learn not just from the game but from each other's input as well.
5. It gives opportunities to create good memories together
Playing video games is like going on an adventure together as a couple. You go on board a spaceship, travel to an alien planet, or go back in time where both of you went to Hollywood in the 1950s. Everything that you will be doing together will serve as a wonderful memory which you will both cherish. You will be able to share your greatest victory or your worst defeat together. The best thing about it is that you can relate with each other's feelings as you share how you feel, what you did, and how you overcame those negative moments during your virtual adventure. You laugh with each other or at each other, cry when your fave character dies, or be scared when some totally ugly ghost pops up. All these are just part of the adventure where you enjoyed together as a couple.
6. It helps both of you to slow down aging
Yes, it is true that playing video games keeps you younger for long as it always touches the inner child in you. Moreover, research conducted by experts also reveals that having fun while playing video games prevents your brain from aging too soon. This is because the more you use your brain for problem-solving, the more capable it will be of developing a new set of neurotransmitters. Thus, staving off any signs of dementia or Alzheimer's. And, as a couple, this would not only mean more years together for playing video games. This would also mean that both of you will remain mentally sharp compared to your counterparts who do not play video games.
7. It exposes you to the same social connections
Many people think of video gamers as anti-social. This is because they always see the "isolated" version of these people where they are locked inside their rooms, having fun in their own virtual world. However, what others do not realize is that being a gamer allows one to build social connections online and in person. Therefore, they have a wider network of social connections. And, if you are playing video games as a couple, chances are high that you will also have the same network of friends both outside and inside your virtual world. Having the same social connections can definitely keep your bond together as a couple much stronger than anyone else.