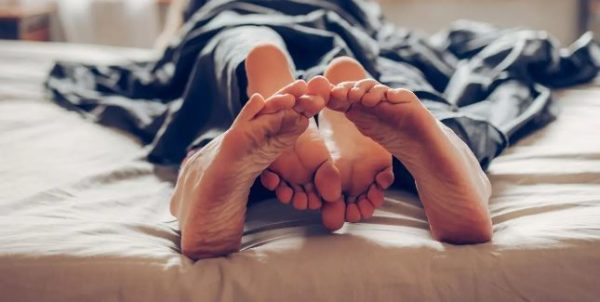 Men love sex. More than half the time during the day they think about that only.
They are ready to try everything but not many know that there are a few positions which men absolutely hate.
Surprised to know that they can hate something about sex? Scroll down to know about those positions with a legit reasoning.
1. Woman on top
This is surprising given how many movies show that men like this position. The truth is that in this position, their female partner is in control of her orgasm and she has control on the movement, the speed and she gets to feel it the most. This is most of the time uncomfortable for men because they don't like unpredictability and many men get self-conscious.
2. The laid down doggy style
In this position, the couple has to put all their weight on their knees and one hand, slightly leaning on each other. This position is often equated with the missionary sex which many men do not like. They love doggy style but the authentic one and not with a twist. It is considered uncomfortable and a tease for men and since they have to hold their weight via their palm, it restricts their movement
3. Missionary
Sometimes, a missionary is good but most of the time, men feel that it is so lazy and common and when there is no dearth of sex positions, why should missionary be on any list.
4. Spooning
Women love spooning and also the spooning sex position. But men on the other hand feel it involves too much cuddling and they have very less control.
5. Anything too complicated
Kama Sutra is a guide to follow but what makes men run away is the plethora of uncomfortable, too complicated sex positions. They consider the muscle cramps, back aches and that is enough to chase them away.