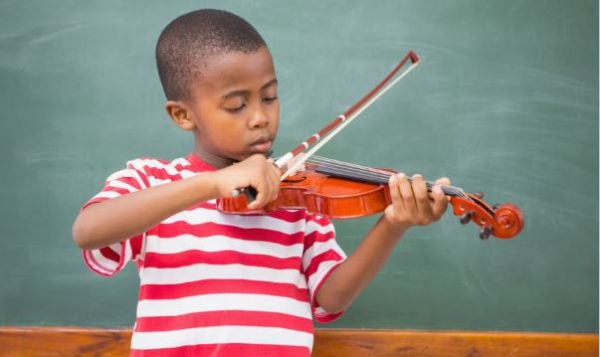 Playing musical instruments can benefit your child in many areas, including language, concentration and social skills.
No wonder any good creche or preschool has an interesting selection of musical instruments for kids to play with.
Highlighting the same through an Instagram post, a parenting coach, shared five ways learning to play a musical instrument can help your child.
Have a look.
1. Relieves stress
Music makes children feel calm and relaxed. Happy hormones are released when we play or listen to music. Playing musical instruments has been associated with feelings of self-expression, creativity, perseverance and higher confidence levels. Researchers have found that playing a musical instrument can switch off the stress response–improving physical and emotional health.
2. Sense of achievement
Being able to play a piece of music all on their own will make them feel proud of themselves. Possessing the skills to play an instrument gives them a social edge. They can play in bands, participate in school competitions or just liven up a birthday party. By being in a band, children learn teamwork, and this improves their social connections and skills.
3. Teaches patience
Playing a musical instrument cultivates patience because it takes time to master the skill. Learning to play a musical instrument takes time, patience and a lot of practice. This inculcates a sense of hard work, discipline and perseverance in children. Additionally, playing a musical instrument involves taking care of it. For example, tuning the guitar strings or tuning the piano keys. This helps nurture a sense of ownership in children, which makes them more responsible.
4. Boosts memory and coordination
Playing an instrument requires multiple parts of the brain to function together and remember things. Learning a musical instrument can help children improve their motor skills, and mathematical skills (string instruments teach them division and fractions through chords, beats, octaves etc), and reading musical notes and playing them on an instrument can help improve their memory and listening skills.
5. Encourages self-expression
Children who learn to play an instrument have an outlet for creativity and making their own choices. Being able to play a musical instrument also makes children more self-aware. This means they are able to express themselves better and more creatively.