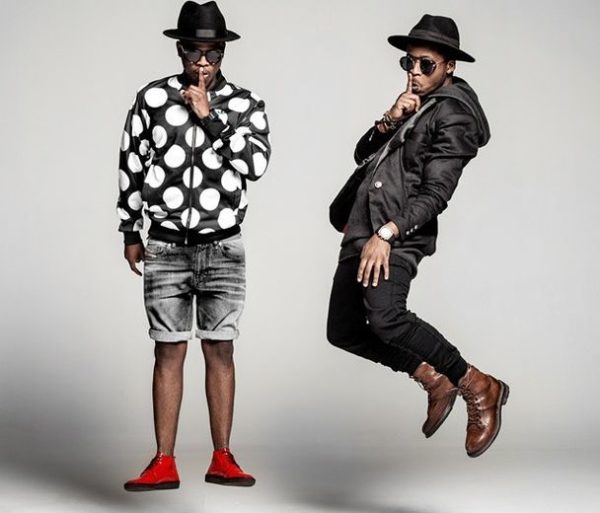 Dynamic dance duo Black Motion have recently returned from Ibiza where they have left a great impression and a yearning for more African acts after their impressive set.
"We had a great time, and the feedback from the audience was everything we could have hoped for. For a moment, it looked as if people were mesmerised by our set, as we had the whole shebang. People out there are used to a "normal" DJ set, so when we pulled out our moves and banged our drums, we could see the look of shock and admiration as they cheered on," he said.
People who have had the pleasure of watching a performance by the dance duo made up of  Thabo 'Smol' Mabogwane and Bongani 'Murdah' Mohosana will easily testify to the fact that they leave their hearts on stage.
Thabo said they had a tight schedule and didn't get a chance to soak in Ibiza but they were not worried as their set left them with many bookings and they will be making their way back to Ibiza very soon.
Thabo said although every single moment was amazing, having Black Coffee "whisper" how proud he was of them was a highlight for him.
"We were so grateful for the support. We also experienced first hand the amount of respect Black Coffee commands that side and when he said he was proud of us, in that moment it meant more than he will ever imagine. He wasn't screaming out for all to hear, he just whispered the words and that was amazing," Thabo said.
The musician said after their 'lit' Hï Ibiza gig they also played in Paris, Greece and Croatia. He said that Black Motion's devotion to authentic African sound was an "in demand" commodity across the globe and would see them travel to more parts of the world.
"We are not afraid of sounding "weird" when we are abroad, we give them who we are and because of that people want more. In two weeks' time we are heading to New York and Canada," he said.