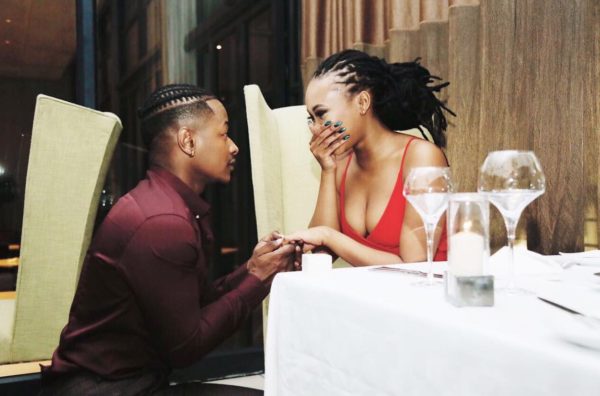 Bontle Modiselle has finally admitted that herself and her long term boyfriend Priddy Ugly are not yet engaged. She made this revelation in an interview with Tshisa Live.
Bontle conceded that the photos of herself and her man that trended online are mere photos from the video for Priddy Ugly's label mate LaSauce's video shoot for I Do, a song that featured Amanda Black.
"It was all for the music video. We had been posting all these teasers and, when people were talking about our engagement and weddings, I guess we just went with it," she said.
The couples however don't have any plans to get married or engaged as of yet. "We are still in a relationship but we are not married or engaged. We are, yah, just dating at the moment and are not planning anything for now," she added