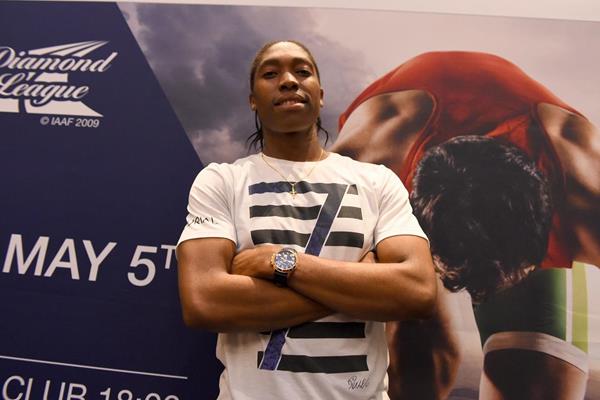 South African athlete Caster Semenya insists she is happy with the way she is despite criticism from naysayers over her sexual orientation.
The Olympic gold medalist told Bet Africa"Being the way I am is good. It's God. I cannot question God. When I wake up I tell myself I like myself the way I am."
"People tend tend to say 'why am I not wearing dresses.?'  How am I going to wear a dress if when I was five years old, guurl, I didn't never liked it. I don't feel comfortable in it. Even my dad knows. He tried to buy me those clothes and I was like, 'I cannot wear it. You need to lead by example. You bought it, you wear it first," she adds.