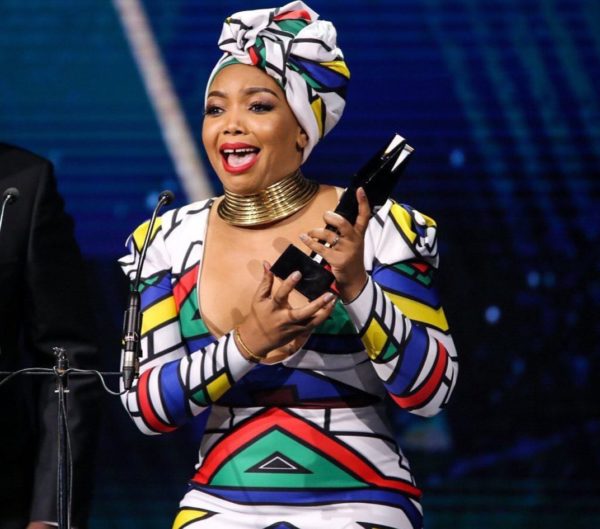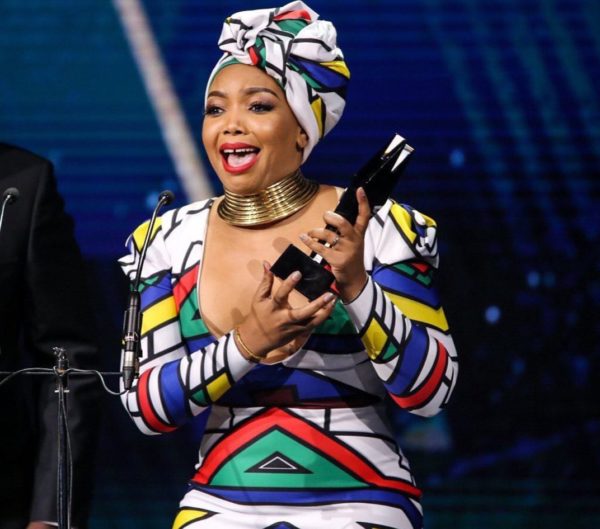 Fresh off winning an award at the Mzansi Viewers' Choice Awards on Saturday, star actress Thembisa Mdoda has opened about her new man.
During her acceptance speech she confirmed she has a new man. "Thank you to the love of my life who I met on the show. Thank you baby," she said.
After the award she gave a brief interview to Sowentan Live where she revealed she met her new boo on set of Our Perfect Wedding. She told the newspaper outfit,  "It's the most cliched thing you will ever hear. I found love on Our Perfect Wedding. We are happy and planning a future together. It's a beautiful thing. He's a great guy. For me to find someone in the space that I work in and who I totally fell in love with is amazing."
Thembisa also said she will be leaving OPW soon to focus on her own project.