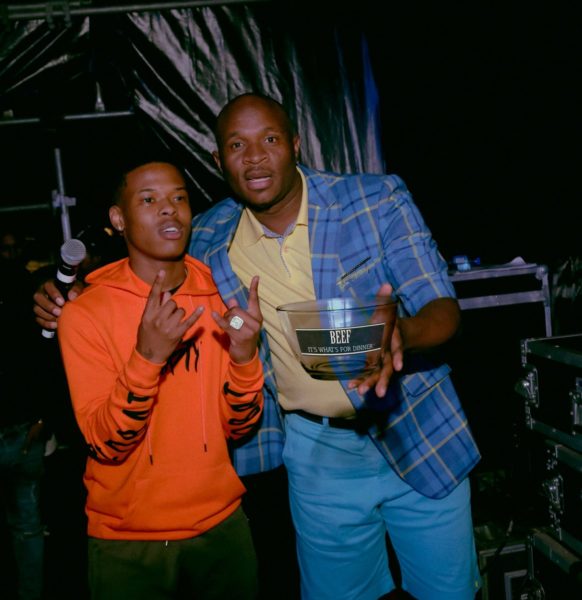 Dr Malinga has described Nasty C as his son. The two were involved in a messy online brawl earlier this year over awards.
Speaking on the issue, Dr Malinga said "It was a misunderstanding. I was giving my views and he was giving his. People will always misinterpret things so we spoke about it and we laughed. It wasn't awkward at all, he didn't duck and dive. I even joked with him and told him I was going to moer him, while I was walking towards him. We just laughed and even took a picture together,"
The two resolved their differences backstage at Go West music festival in Johannesburg.
"He is great and I call him my son because he is like my son, and I see him like my son. I am proud of him and there is nothing bad between us," Dr Malinga added
Dr Malinga also add that he would love to work with Nasty C in the future