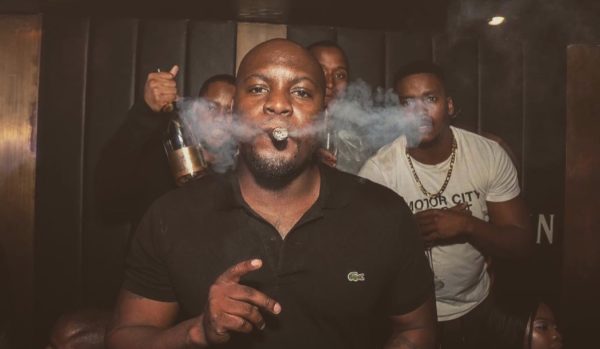 Benny Maverick has cleared the air on the meanings of two of his biggest hits this year, explaining that Memeza and Omunye were simple party songs that may have been misinterpreted by fans.
Speaking to TshisaLIVE, Benny explained that Memeza was created as turn-up song, but quickly became a call to fight abuse against women and children.
"Initially we were making a party song, a hot song, a song for the clubs, but now it is a powerful message fighting abuse. Now we are saying Memeza against violence on women and children. It became that after we shot the video. The video shows a protest against all social ills. After we created the video, we decided to take it further and start a campaign to fight abuse," he said.
He slammed any suggestions that the song encouraged getting drunk and said people may play the song when they are having a good time, but it was about making a change in society.
Memeza was one of the most popular songs in the country at the start of the year and Benny touched gold again a few months later when he teamed up with Distruction Boyz on the track Omunye.
Omunye has become a massive hit, but according to Sunday Sun was apparently excluded from radio playlists for allegedly promoting sexual themes.
Benny denied this and said the song was about a packed venue and had been playlisted by stations such as Metro FM.
"Unfortunately we can't control how people interpret music. I can write a song about shoes and if someone wants to say 'what does this say about people who don't have shoes?' they can say that. If you listen to the song, it is saying 'it is full in this place, we can't walk. We are literally chest to chest here'. Meaning it is so packed that people are on top of each other. But seemingly, people have ignored that and chose to focus on the chorus. The point of the song is that it is so full that people are on top of each other," he said.
The star is set to perform both hits at the Bring Summer Back concert in Durban on November 25 and said fans could expect to see them played in a different way.
"I might come with a live percussionist to add to the performance. We want to change up our performance. Before our set would just be me on the decks and (vocalist) Dladla Mshunqisi on the mic. Now we are adding a few more things," he said.