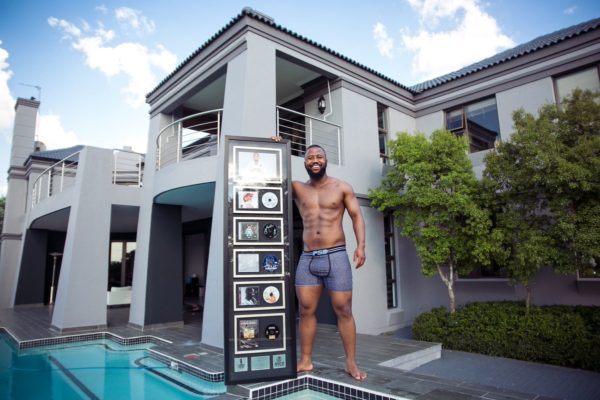 Cassper Nyovest shocked many in the music business this evening when he announced that he has sold 10million records. The 10million records feat is by no means a small mile in any country in the world even in heavily populated countries like the United States, India, China, Nigeria etc.
This raised eyebrow of many especially in this part of the world. "DREAMS COME TRUE!!! 10 million!!! 10 million!!! 10 million!!! Wow man!!! This plaque just got delivered to my house!!! I've passed 10 million units sold in my career!!!! We multi platinum!!! This one is for the fans!!! Your support is truly amazing!!! Fresh prince of Maftown!!!," Cassper wrote in a Twitter post alongside the photo above.
Hit making producer, DJ Maphorisa immediately questioned the authenticity of the milestone demanding explanation from Cassper.
Look simple maths 10 million records times R10 equals to R100 000 000 if cass had this money we wud have known by now so please lets be realistic here

— GqomWave Out In Stores (@DjMaphorisa) December 9, 2017
Dnt be fooled bruvie 10million is not a child's play Not Even Don Laka has those numbers iam so deep in da music boss https://t.co/voWZEGZVVK

— GqomWave Out In Stores (@DjMaphorisa) December 9, 2017
Apparently, Cassper only reached the 10million streams mark but claimed he had sold 10million records. Setting the records straight
Cass should have said 10 million streams not records ????????????????????????????i give up!!!! we still have to divide that with 1500 streams equals to 1 sale ahhh u guys mara ???????????? pic.twitter.com/MFgud2peSN

— GqomWave Out In Stores (@DjMaphorisa) December 9, 2017