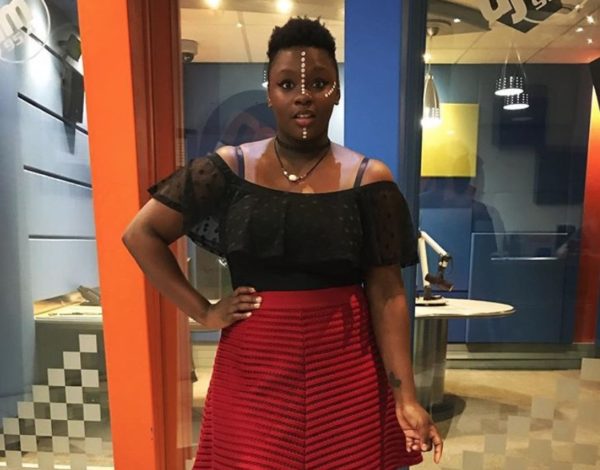 Musician Amanda Black has been receiving trauma counselling after she and her team were threatened by a man armed with a gun at the Mapungubwe Music Festival in Limpopo over the weekend.
According to a statement released by the star's management on Tuesday, Amanda was left feeling "scared and vulnerable".
The statement explained that because of the severity of the situation, the songstress has since been in therapy.
Recounting the incident, Amanda explained that a mix up in times saw a official from the department of Arts and Culture Limpopo come on stage to announce that if she wanted to leave she should go. A few minutes later a band manager appeared on stage just as she was about to perform. He allegedly told her to get off stage or she would never perform in Polokwane again.
"I was on stage behind the instruments when they cut the sound and mics so that we could not perform even though we were already on stage and ready to perform. A certain artist's manager (which we did not know at the time) came on stage screaming and shouting telling us to get the off the stage and that if we don't get off stage we will never perform in Polokwane again. We were aggressively chased off stage and we went off. Ridiculed, terrified, shocked and completely embarrassed in front of everyone who was backstage we then went to the car."
She claimed that the man followed them to the car and after slapping one of the band members for taking a picture, pulled a gun and threatened them.
Police confirmed to TshisaLIVE earlier this week that a case was opened by Amanda at the Polokwane Police station but was later withdrawn by her.
In her statement, Amanda explained that she had decided to drop the case in fear of causing more trouble.
"We were scared to stir up trouble and risk not performing in Polokwane again," she added.
The festival's promoters told TshisaLIVE that they had apologised to Amanda for the incident and promised to investigate it fully.
"We are aware of the claims and we have no reason to dispute her claims or think they are frivolous. We are treating the incident as serious and urgent and will meet on Monday with security and festival personnel to establish what had happened. As there are claims of a gun being pulled on her, we will involve law enforcement,"  said the festival's spokesperson Moloko Moloto earlier this week.