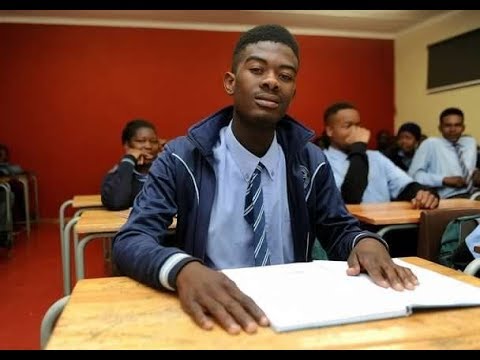 Since the viral success of Tholukuthi Hey, Killer Kau's phone vibrates non stop with messages from girls looking to catch his eye, but the 19-year-old artist told TshisaLIVE that he is happily taken by an older girlfriend.
Killer Kau, real name Sakhile Hlatshwayo, said that although he didn't mind being showered with attention, he knew where his heart belonged. The young musician was shy to answers questions when it came to matters of the heart, but he did reveal that he has a girlfriend, who is older than him.
Killer Kau said his bae is currently doing her final year in university, which makes her three to four years older than him.
He said that they have been dating for almost five years, and despite his newfound fame they were secure in their relationship.
"I trust her and she trusts me more than anything," he said.
Killer showed TshisaLIVE his WhatsApp where he had over 200 unread "hellos and hey there," from random girls as well as some of his female school mates.
He said he was determined to not let the fame affect his relationship. "I always show her the texts, 'like look babe…' And the important thing is she knows I won't entertain these girls," he said.
The 19-year-old school pupil shot to instant fame after his track, Tholukuthi Hey went viral and was picked up by DJ Euphonik.
Since then Killer released two more songs, in an attempt to prove that he isn't a one hit wonder.