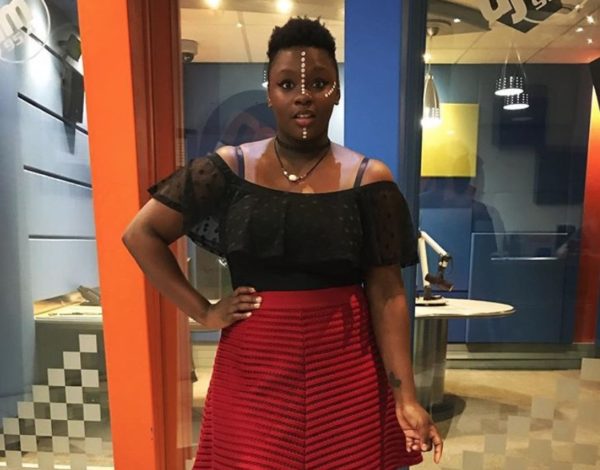 Amanda Black has opened up on the disappointment and blessings that came with not winning popular competition Idols South Africa
NOT WINNING IDOLS
I gave it my all and it seems it wasn't enough. With all that being said, I am thankful for the opportunity the show gave me." She says she is glad she was eliminated from the show. Amanda says nobody likes to lose and even though she was really disappointed, it wasn't the end of her music journey. "If I had won Idols, I wouldn't be where I am today. It was a huge blessing in disguise for me not to win the competition. Honestly, if you take a look at some of the Idols winners, they are far from reaching the peak of their careers, while some have faded,
DISCOVERING HER MUSIC
Born and raised in Mthatha, Eastern Cape, the songstress has always loved music. Although her parents always knew that she loved music, they never understood why. "They were afraid because of the negative stories they always heard about artists. But at a later stage rthey gave me their blessing to go for it," she says. Amanda says being on Idols exposed her to a lot of things. She saw the ins and outs of the industry and learned more about the business. "I knew what I was going to talk about in my music. I figured out what people would want to hear and that's how Amazulu came about," says the award-winning singer. "The album is about my journey. There are songs that talk about me losing and finding myself, getting to know who I am and thriving. There are also songs about heartbreak, love, being happy and comfortable in my own skin. All these stories are real."
HER MOVE TO JOZI
The young songstress is signed to the record label, Ambitiouz Entertainment, which helped her release her debut album, Amazulu, giving her her big break. "It was when I decided to move to Johannesburg that things happened for me. I had left my contact details on my social media pages and that's how I got contacted by the CEO of Ambitiouz Entertainment, who wanted to meet me," she says. But before this meeting, Amanda says she was a bit sceptical about joining the record label, but meeting with him felt right. "I didn't want to sign to a record label because of all the stories I had heard about the City of Gold and how your career can be destroyed. I spoke to my family about signing to the label and told them that it felt right. I decided to join the record label and look where I am now," she says.