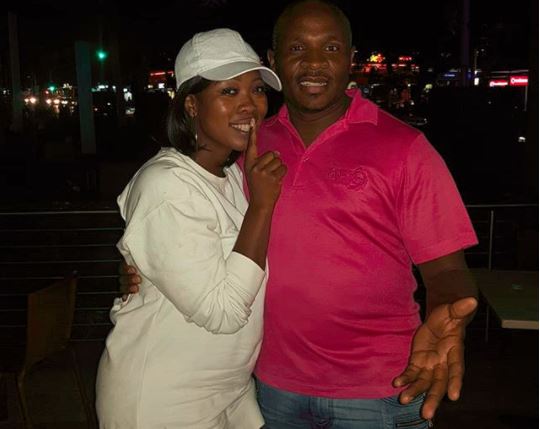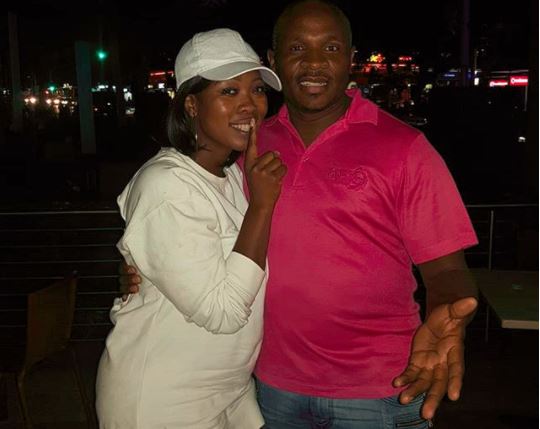 After months of searching for the right guidance to promote more than her risque semi-nudes and refocus on her music, it seems a meeting with Dr Malinga may have been a step in the right direction for Skolopad.
Since bursting into the industry in a revealing yellow dress, Skolopad has struggled to get Mzansi to focus on the music she insisted was the reason behind her controversial stunts.
She told TshisaLIVE that meeting Dr Malinga was a "heavenly coincidence" and an answer to her prayers.
"Meeting Dr Malinga is such a blessing to me…like a new start for Skolopad. I am over the moon because at last God heard my cry. I love his music, his energy and I know if all goes well, we will make a great team.  So we are going to try this thing."
The entertainer explained that while nothing is concrete yet, she was sure she had a future in the music industry with the help of Dr Malinga.
She added that she believes the meeting will birth a new era for her.
"He said he will help me because he's seen the effort I have been putting into making a music career. He saw my potential. So even though we haven't signed anything, he's already helping me and I am ready to work, so I impress him enough to have him sign me."
Dr Malinga also sparked excitement from fans when he posted that he'd met Skolopad and thought she had a great voice.
Speaking to TshisaLIVE he cleared the assumptions that he had already signed Skolopad to his record label, saying their talks were not "that far yet".
"No, I haven't signed her and I can't confirm anything right now. We met and she said she needed help with her music because she can sing. So I said I would help her with her production on a song of hers."
Malinga explained that after working on Skolopad's song, its success would determine the next move.
He said if the song was a hit, he would consider signing her and depending on her hard work, he could consider signing her as an MC or entertainer.
"It depends on the song and how powerful it is. I can't sign a person just because they trend or because of wors. Lingas is a serious business. However, I heard her sing and I see her potential.  So, in the meanwhile we will help her with the production for her song and we will see where that takes us."