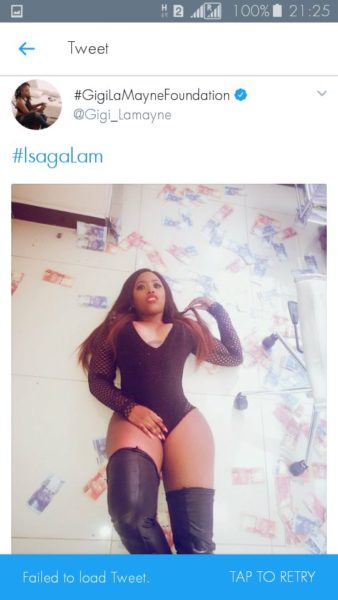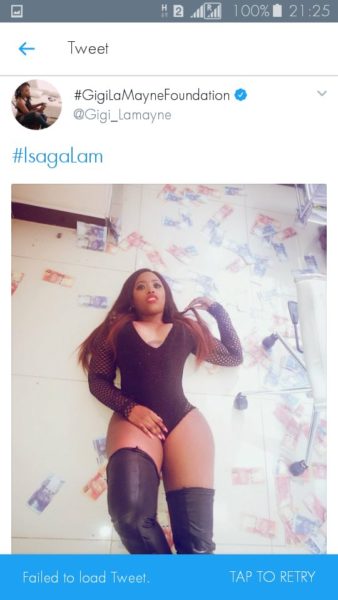 Rapper Gigi Lamayne has slammed critics who labelled her an "attention seeker" after she shared a picture of herself in a bodysuit, lying on the floor and surrounded by money.
Gigi found herself trending on Monday after the picture, a still from her music video with Miss Pru was ripped to shreds by trolls, who claimed the star looked like a "sex toy from Japan," and was posting provocative pictures to save her struggling music career.
Gigi told TshisaLIVE that the hate did not surprise her and labelled her critics as bullies.
"I feel like if you are a woman or a lesbian or gay, you are immediately prone to being attacked on social media. People will come for you all the time. It doesn't matter what you try and do, people will try to bring you down to make themselves look cool. It is bullying."
After drawing dozens of negative reactions in only a few minutes, Gigi decided to delete the picture.
"I deleted it because the reactions were getting out of control. I didn't even see what was wrong with it but suddenly I was being body shamed and people were asking where I got the money. They were having me. They were pointing out dust and saying it was a cockroach. People are so bored."
Gigi admitted that she posted the picture in the hope of getting a response and raising awareness of her foundation, but did not expect to be dragged the way she did.
"I wasn't even upset by it, I should be in a bad space but it was something that I will probably add to the book about my life. I knew that it might get people talking about I didn't know what they were going to talk about and I didn't expect to be attacked or body shamed. I have used the exposure to promote my foundation and if I had to drop a track now it would probably do well. It is crazy how something so bad turned out to be so amazing"
The star also claimed that she received a R50,000 for her foundation, which helps educate and empower young women, after the incident but said she did not know if the donation came as a result of the outrage.
"A donor gave R50,000 to the foundation. The person donated because we had reached out earlier to people to ask them to donate. They told us before they wanted to donate but after this incident they sent us R50,000."