---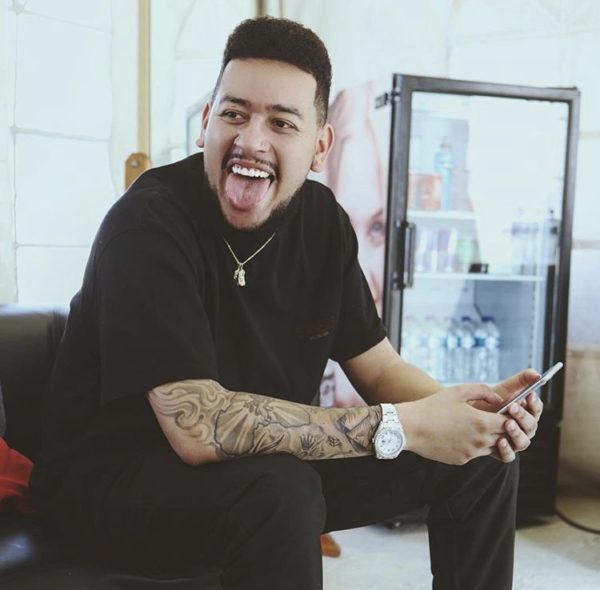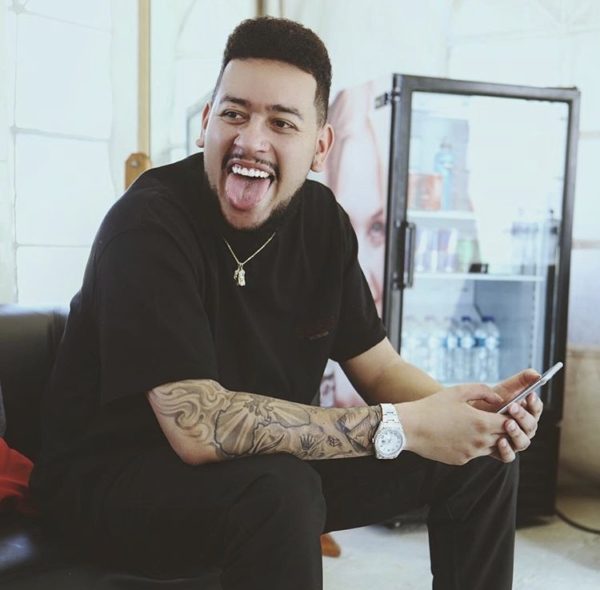 Rapper AKA on instagram previewed his forthcoming studio album "Touch My Blood" and a lot of fans appear to be pleased with what they heard.
Using Twitter fans have proclaim the album will definitely be the best album this year. While AKA agrees with the claim, he has revealed that the album may be his last studio album.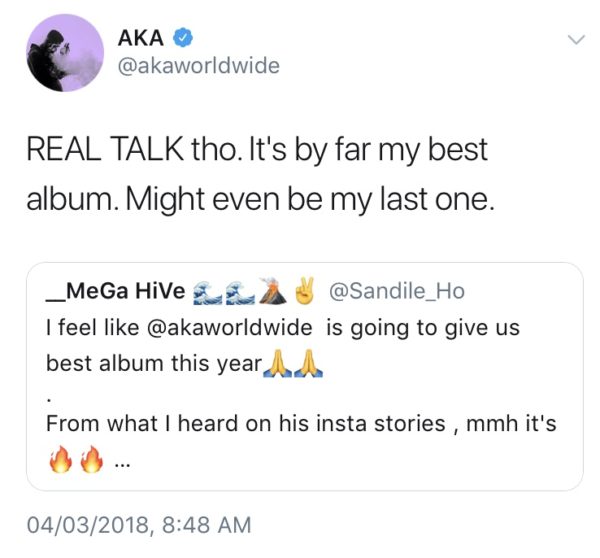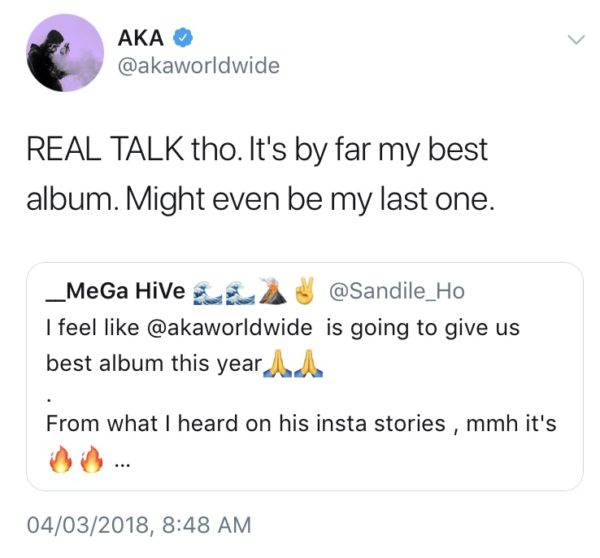 Fans have since reacted in shock following the big news from AKA and some have said they may even lead the biggest protest against a musician in South African history.