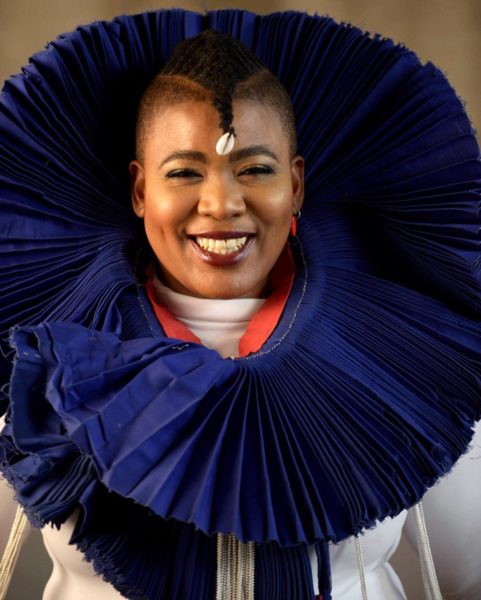 She's conquered the stage for more than two decades but Thandiswa Mazwai may soon be filling bookshelves with a series of memoirs about her life- and she's doing it without the help of a ghostwriter.
Thandiswa told TshisaLIVE that she's been writing the book for about 7 years now but has found the process longer than the wait till payday.
"I started writing the book in 2011, when I lived in London and I have been working on it ever since. I don't know how people do it because it is taking me forever. I have written a lot of the story but the process is gruelling. It is new to me to be so focused on things like spelling, I am a terrible speller. So, I feel that my writing isn't as beautiful as the people I look up to."
Even though it is making her sweat, Thandiswa says she ain't about to hire a ghostwriter.
"I don't believe in ghostwriters. Even with my music and everything I do, I want to control everything. I want it to be my voice. I want it to be me. I understand why people get someone to write for them though, because it isn't easy".
Thandiswa isn't sure how she'll publish it at the moment and hasn't met with any publishers to make it a thing.
"I am not working with a publisher at the moment because it was never meant to be a book, only a collection of memories. I haven't thought about how I am going to sell it. I am just focusing on writing it at the moment. It is a memoir, so it is a story that I know. It will be in three parts. The first will deal with my early childhood."Thandiswa Mazwai