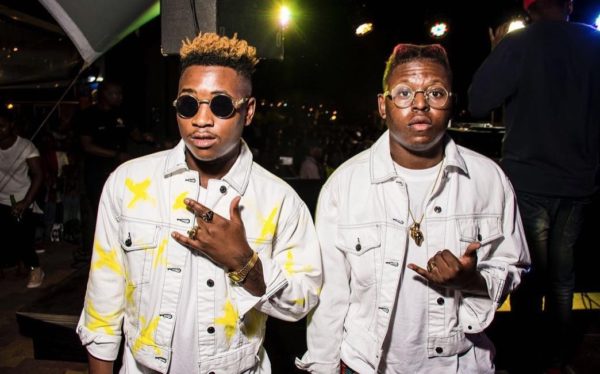 Just as the dust had reportedly settled on the plagiarism claims around hit track, Omunye, the war is back on with Distruction Boyz backtracking from an earlier agreement with DJ Lag to share credit for the song.
DJ Lag in February accused the hit duo of stealing his sound and while the guys initially denied the claims, Sunday World reported all parties concerned had met and came up with an agreement regarding royalties and crediting of the track.
"We decided to sit down and talk for the sake of peace," Afrotainment boss DJ Tira told TshisaLIVE.
Tira insisted that a decision to "share credit" was in no way an admission of guilt, but rather a "peace offering."
But just as there was an end in sight to the ongoing feud, the war has been reignited with Tira angry that the "peace offering" had been leaked to the media. He told TshisaLIVE that all agreements were now off the table.
"We had an agreement with them (on royalties). It was a decision that we made together. What came out over the weekend made us look like we were wrong. We never said that we were wrong. The other party didn't do anything to help the situation. It showed us that this does not look like the people that we can reach an agreement with. It doesn't look like it is going to work."
Tira acts as a mentor to Distruction Boyz members Thobane "Que" Mgobozi and Zipho "Goldmax" Mthembu. They were not available for comment at the time of publishing this story. DJ Lag and his team have also been unavailable for comment.
Below is a statement released by Tira and Distruction Boyz on social media.
— Distruction Boyz Album went GOLD (@DistructionB) March 26, 2018