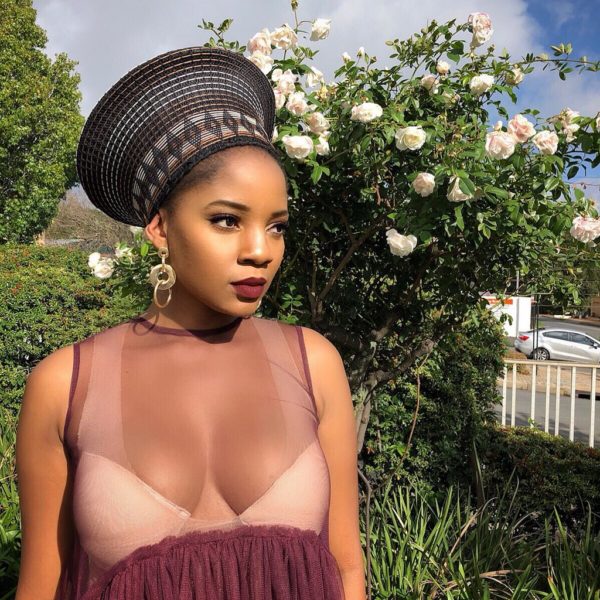 Moneoa has confirmed she was arrested by policemen last week after taking a glass of wine which took her above the recommended limit for driving with alcohol.
Using her official Twitter page, she wrote,
I don't usually entertain backlash. However this specific incident involves the law and I want to address it for the sake of my dignity and reputation. I do not nor have I ever tried to use my celebrity status to get ANYTHING that wasn't offered to me originally. I'm not that kind of person. The officer did not know who I was until we arrived at the station and his colleague jokingly scoulded him for bringing me in.

All of this transpired on a Friday. The night before was a Thursday and I had been in studio recording music for my upcoming album "Xhensa" until 3am in the morning. I was not "partying" as so maliciously displayed by the paper. I had ONE GLASS of red wine at home. My cousins and I were celebrating the release of "Ziphi Inkomo" and we were on our way to my boyfriends house to celebrate with more family and friends. I was stopped, arrested, written up and released to go home. I wasnt in jail.

Ultimately I'm not oblivious to my actions. I comprehend and respect the responsibility that comes with my position. What I did was wrong. I'm not proud of it and for that & that alone, I humbly apologize. Having said that, no one's perfect. I appreciate the loving support and benevolent responses I've received. Good to know that most people are genuinely not phased. Error is a part of life.