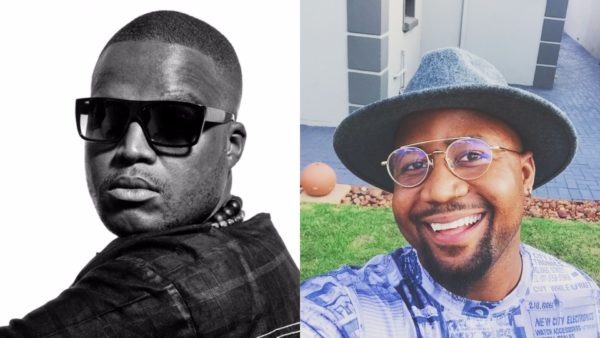 HHP is gatvol of Cassper Nyovest's fans always dragging him and begging for them to work together, so he went into chaos mode, lambasted them and then blocked over 700 people from his page.
HHP caused a stir after he released a tracklist for this last album and, surprise, surprise, there was no Cassper collab.
Now we all know that there is some ice between HHP and Cassper but some of Cassper's fans were touched in all kinds of ways and went for the veteran.
Just last month, HHP asked Cassper to control his fans after they kept harassing him over his relationship with Cassper. The veteran claimed that Cassper did not respond or defend him so he had now taken matters into his own hands and declared war on Tsibipians everywhere.
"I have a problem with the way Cassper Nyovest let's his b*tch ass fans run their mouths to bagolo (elders). My own son is a Tsibipian. I sent Refiloe an sms told him a ba kgaleme. Instead he retweets marete a bone. Nna hake North God. Ke Jabba X. Keep talking sh*t maTsibipian. Ke Gatvol."
He also told Cassper to "keep my f*cking name out their (fans) mouths" and said a simple tweet by Cassper to his fans would stop the whole issue.
"Sorry I had to go there. But that's what happens when n*ggers don't answer their f**king messages. I ain't got time for this celeb bullsh*t. La nyela lona. Re di plaasjapie tsotsi. You f**king know that. Act like it. This Jozi act makes me sick," he said, alluding to criticisms that Cassper was now a Joburg rapper after leaving Mahikeng.
Cassper was not available to comment but his manager Lerato 'T-Lee' Moiloa told TshisaLIVE that they would not address something that other artists wanted Cassper to do.
"We can only speak on what Cassper has done, not what other artists want him to do. If Cassper choses to respond, then it is up to him."