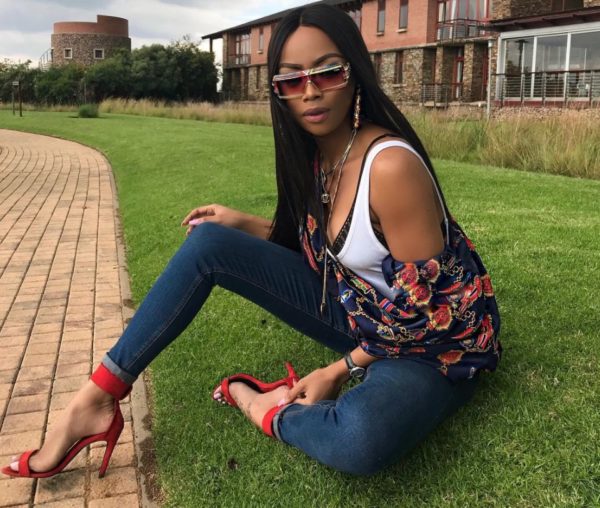 Bonang Matheba's exclusive range of t-shirts for R399 a piece have rubbed some tweeps up the wrong way, especially since Mzansi is still trying to deal with the petrol price.
Bonang announced earlier this month that she had partnered with Spree to launch a range of t-shirts with some of her famous phrases like, Mo'Ghel and Give The People What They Want.
B described the launch of her range as a "dream come true" on Twitter. The release of the range has been a major talking point on Twitter, but not everyone can just get out those coins.
Bonang didn't think this thru, R400 for just a simple T-shirt https://t.co/EiPjEhmUOw

— Shopperholic (@mphomphaga) July 26, 2018
So Bonang basically took a plain t shirt printed it at a very cheap rate and is selling it for R400. And ya'll gonna buy it because she is the queen??

— kingnidas (@kingnidas) July 26, 2018
R400 for a Bonang T-Shirt … I'M UPSET!?

— S H A N E E N (@__notamuggle) July 26, 2018
A shirt worth R200 sold at R400… Bonang can wear her T's shem, andizi!!! ???? pic.twitter.com/WAliY2Ti1i

— Tsonga_Duchess ®? (@RiriNkuna) July 26, 2018
Really can't blame Bonang's T-shirt prices really…tbh. She's Bonang…

I mean I should know this cause I logged on that Black pyramid website and almost had a heart attack ?????? my fav's clothes are also expensive and yet I wouldn't mind buying! ??ra sokola weits

— Matshidiso M (@MaTSHEEdiso_M) July 26, 2018
Bonang's Tshirt are expensive & all that I get it, but u'll see the same people who are complaining wearing plain printed Tshirts of Fabiani, YSL, Channel, Gucci, Zara and all those brands.. So u aren't willing to pay that much Bcoz she's South African? #BonangByBonangaMateba pic.twitter.com/AbAgDyfoPn

— Dikela (@Quing_Koti) July 26, 2018