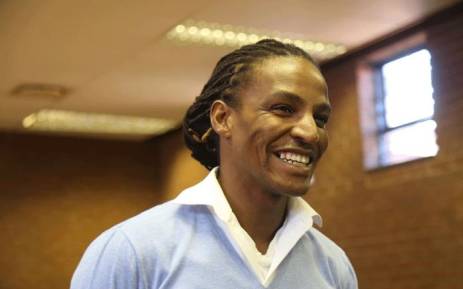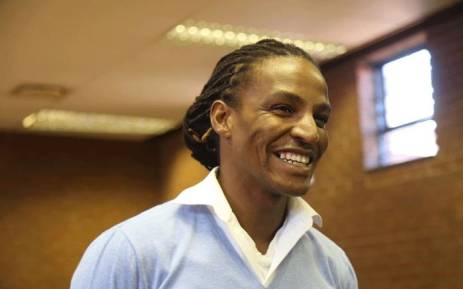 Convicted rapist and kwaito artist Sipho 'Brickz' Ndlovu has responded to the outrage over his scheduled performance at the Kwaito and House Awards nomination party on Friday night, telling TshisaLIVE the law took him out of jail and he has the right to perform.
Brickz was earlier this year found guilty of raping his 17-year-old relative in 2013, and was sentenced to 15 years in prison. In April Brickz was released on R80,000 bail pending the appeal against his rape conviction.
The kwaito star told TshisaLIVE that the public backlash after he was announced as one of the performers at tonight's event "surprised" him.
"I was taken out of prison to allow me to cover my legal costs so there is no reason for people to think it is wrong for me to perform. Performing and making music is what I do so I will be performing tonight."
He said people needed to understand that the law released him from prison and was still taking its course.
"I think that people need to understand that the law took Brickz out of prison. Everyone is saying that the law must take its course but when the law takes me out prison then it is wrong. There is outrage, chaos only because of the law letting me out. I have been saying that I am innocent but the law is still taking its course. I can't do anything (about that)."
"If he didn't owe us, I wouldn't have even bothered."
Head of the awards, Perfecta Khumalo, told TshisaLIVE that they had not personally received any backlash over the decision to book Brickz to perform but said that they "do not condone his behaviour".
"We didn't go to prison and bail him out. We did not go to prison and say, 'Hey! We have this nominations party and we want you'. No. In 2017 he was supposed to perform for us, we paid and he never performed. So when we heard that he is around, we said, 'man, you owe us. Just because you were in prison or they say you are a rapist, doesn't mean we must forget that you owe us'.
"So he agreed to perform for free. I am a woman and I am not condoning what he has done. It is not about the exposure for us or him. I won't lie, the people love his music. We don't love what he has done, but we love his music."
She added that she would not have even approached Brickz to perform if he did not owe them.
"The state should deal with him, not me. Besides, if he didn't owe us, I wouldn't have even bothered. There is nothing in his bail conditions that restricts him from performing. So, he is allowed to perform."