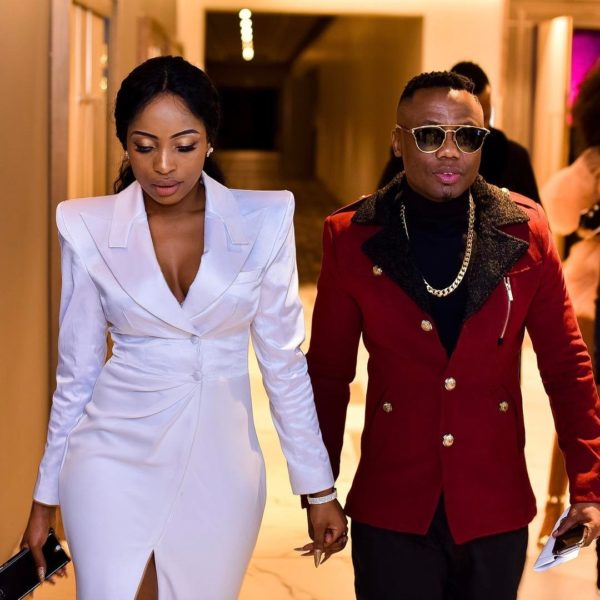 DJ Tira's wife Gugu Khathi  has revealed the reason he chose the popular DJ among the suitors she had at a younger age. She told SABC in a recent interview, "He wasn't giving up, he wasn't about to back down…plus the chasing…he was a pretty determined character already…I did fall in love with him, because of him, not because of the way he looked at the time, I was young…"
The couple who now have two kids together have managed to work around their busy schedules and prioritize raising their children and building a family.
"I watched my husband make a lot of sacrifices, I watched him choose friends, delete people in his life, it wasn't me saying it, I watch him dedicating himself to saying: "It's either I'm at work, or I'm with you guys", and for me, that was enough, be it twice a week, four times a week…"
Tira is constantly surrounded by female fans that tend to be a little demanding, however, Gugu says that exposing herself to the entertainment industry from a young age helped her become a secure woman mostly because Tira chose to marry her.
"I was in the industry from the age of sixteen, but today I understand why because I'm the most supportive of anything that he does, "I'm the most secured women…you can't scare me…it doesn't get stronger than me…I'm blessed within myself, I'm not easily intimidated…"