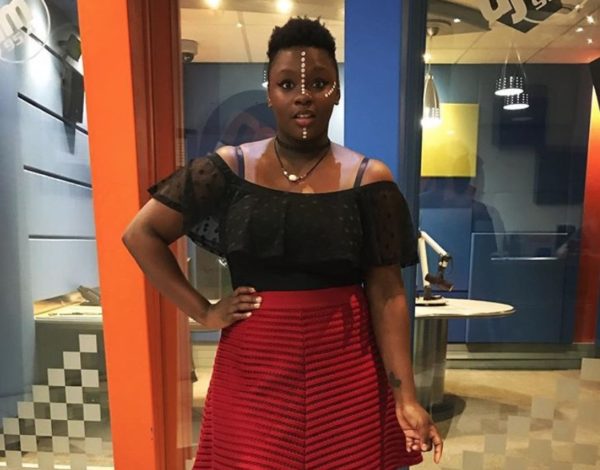 The Moretele Park organisers are demanding that Amanda Black and two other artists pay back the performance fee paid to them after they failed to show up on stage for the event that happened last weekend.
Amanda  issued an apology to fans on social media for the "no show" where she also told fans that organisers allegedly didn't honour their side of the agreement.
Managing director of Drakensberg Promotions Sam Mhangwani told TshisaLIVE they were surprised by the "excuses" Amanda was busy tweeting instead of getting her management to pay back the money.
"That is where we are now, Amanda must pay us back the money. She's trying to say that 'I was there earlier', so that she doesn't pay us back. She's trying to cover that up by saying we didn't do right by her with contractual stuff.
"First of all these people wanted to use the issue of money as an excuse, until they realised that we actually paid them. Both Amanda and Sjava were saying the same thing. Sjava on the morning of the event wanted to say that we didn't pay him but we did, so that couldn't work anymore," he said.
Apologies to everyone who was waiting for me at Moretele Park this past Saturday. I was there 2 hours before my performance ready to perform for you guys but according to my office, organisers unfortunately did not meet contractual obligations.
Mamelodi I love you! ❤️

— Amanda Black (@AmandaBlackSA) September 5, 2018
Sam claimed that on the morning of the event he even sent proof of payment to the artists on WhatsApp.
"I even took the proof of payments and sent it to them on Whatsapp because I kept saying, 'But we paid you, what is the issue?' But I realised that they were probably just looking for an excuse. We met all the contractual obligations they had," said Sam.
Amanda told fans on Twitter she had arrived at the place for the performance two hours before she was set to be on stage. She said she didn't perform because her management told her the event organisers failed to meet all contractual obligations.
Sam disputed Amanda's claims, saying that she was set to perform at 4am but her management asked that her performance be moved up to 2am.
However, Amanda apparently arrived at the venue at 10pm and asked to be put on stage before 12am.
"Her manager came and asked that we change her slot from 4am to 2am but then she showed up at around 10pm and asked to perform before 12am. Can you imagine having to move things around like that, only for her to pack up and leave at 11:15pm and say it's our fault she didn't perform? Maybe she had double booked herself… because if not why didn't she just perform, why did she leave?"
In a statement issued earlier this week Drakensberg Promotions apologised to fans and said they would be seeking legal counsel.