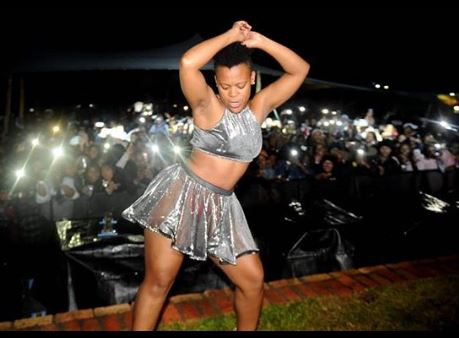 Zodwa Wabantu is undoubtedly a symbol for modern day non-conformism and will go down in history as one of the enablers of women rights of her time. She unwittingly and unconventionally inspires African women to be bold and proud of their bodies.
She has made a fortune out of her flair for sultry dances. Having had her fair share of criticism from prude conservatives, she has consolidated her fame with mettle over the years not caring whose ox is gored.
On Sunday, she posted a video on Instagram showing her spin around in black g-string as crowds of people watched to their hearts content. She wrote the caption "Do you wanna be free like Zodwa?" and lots of her fans commented their admiration for her.