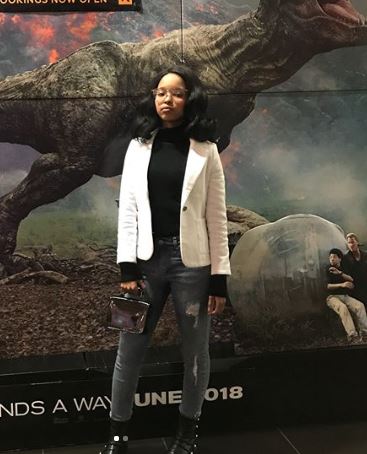 Mapula Mafole has revealed the emotional struggles she endured as a child during an interview with DRUM. The actress who currently plays an eponymous character in e.tv's Rhythm City said growing up without her parents around was a struggle for her.
"It was a difficult time for me. I was too young. I had to change schools and the move from Klerksdorp, which is a small town, to the big city – it was tough. My brother-in-law is a DJ and being exposed to the fast life was a lot to take in."
She said the fictional character she plays in Rhythm City – also called Mapula – shares a lot of semblance with her in real life because like her, "I played a young girl who was dealing with issues similar to mine. That role gave me hope and affirmed that acting is really what I wanted to do."
However, she admits the fictional character is braver than her because of her many troubles. "She has no parents at all and she's very poor. People treat her differently because of her financial situation – all that would've been too much for me to handle."
Asides seeking therapy, acting – particularly playing Mapula –  has encouraged her in her fight against depression even though she still has it sometimes. "Playing Mapula has encouraged me because she has been through a lot and she can still get up and pull herself together. She inspires me to do better every day.", she said.