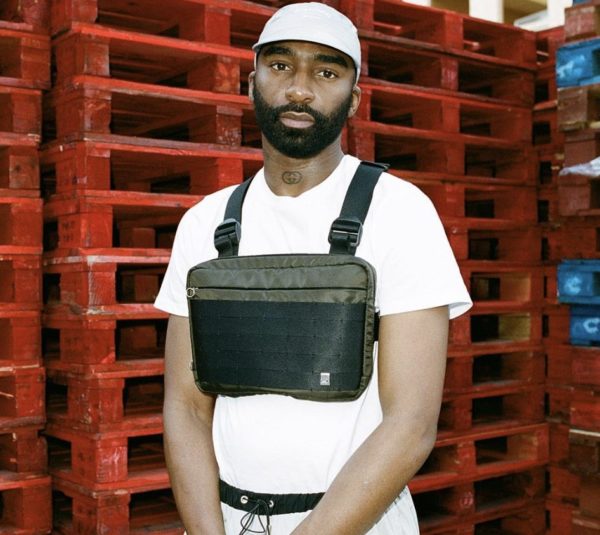 Boss Zonke Riky Rick raised eyebrows in his lyrics on the song Fuseg released in 2015. The song featured Anatii and Cassper Nyovest and was one of the most played song in South Africa that year.
The rapper in the last verse said
Got niggas that's dying of stress
And I wanna take em out of the hood
But right now giving back is a bit of a stretch
Eish I wanna tell my nigg*s
I can only wish you well my nigg*s
I'm just tryna keep it real my nigg*s
A fan relived the song and said he understood where the rapper was coming from. The fan told Riky Rick, "when you said "giving back is a bit of a stretch/ I could only wish you well my nigga". Most people wouldn't tell you about how they're not in a position to help. They'd rather ignore you. But you bro, you keep it real with us and you are appreciated bro."
Riky Rick responded explaining what he meant at that time and why giving back is a stretch. Riky Rick said in a tweet, "Indaba people think artists have millions chilling in bank when its not really the case. Every cent an artist makes really goes right back into the business. The best we can do is offer platforms to kids who really want to make it."
Boss Zonke however understands some musicians brag about how much money they have but adds that it's part of the entertainment, "we also need to remember that music essentially comes from the heart but "entertainment" is like the WWE. Its real people who create larger than life characters to makes the viewers happy. Sometimes stunting is just to build hype,".
@rikyrickworld when you said "giving back is a bit of a stretch/ I could only wish you well my nigga". Most people wouldn't tell you about how they're not in a position to help. They'd rather ignore you. But you bro, you keep it real with us and you are appreciated bro. 💕

— Please RT my pinned tweet🙏❤ (@JaeSchrimptonSA) September 13, 2018
Indaba people think artists have millions chilling in bank when its not really the case. Every cent an artist makes really goes right back into the business. The best we can do is offer platforms to kids who really want to make it. https://t.co/ib1y1CN261

— iVenda LaKwaMashu (@rikyrickworld) September 13, 2018
Thats true. We also need to remember that music essentially comes from the heart but "entertainment" is like the WWE. Its real people who create larger than life characters to makes the viewers happy. Sometimes stunting is just to build hype. https://t.co/Ug3pBT9xbY

— iVenda LaKwaMashu (@rikyrickworld) September 13, 2018