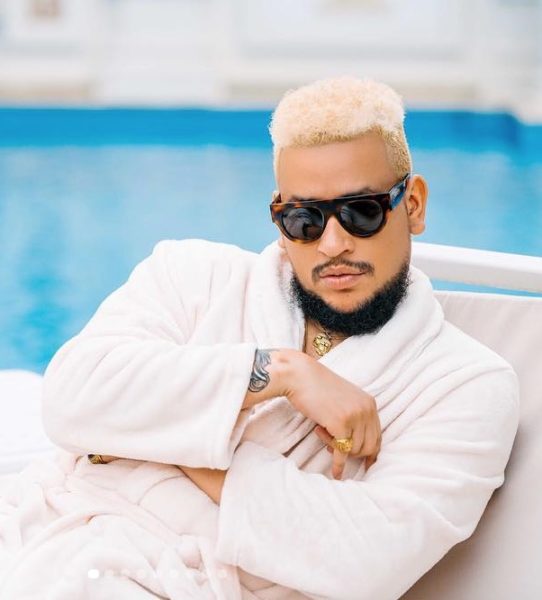 Rapper AKA has warned his fans that have a habit of not buying his music but ask him for photos at shows. The rapper has said he will start stealing the phones of people that steal his music henceforth.
The rapper made this statement of intent in his latest social media outburst. He has since removed the tweets from his social media.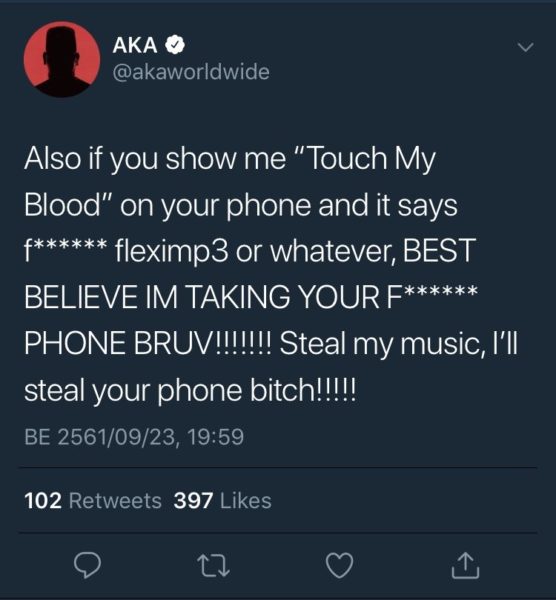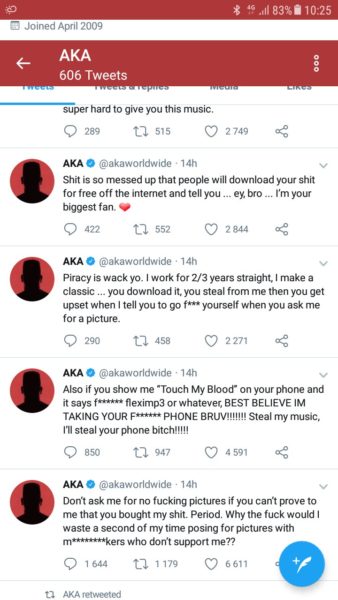 Should be recalled that in 2015 AKA said not everyone that ask for photos are fans. "Asking for a photo does not make you a fan. Trust me on this one. Some people who want photos can't tell you what the name of my album is," he tweeted at that time.