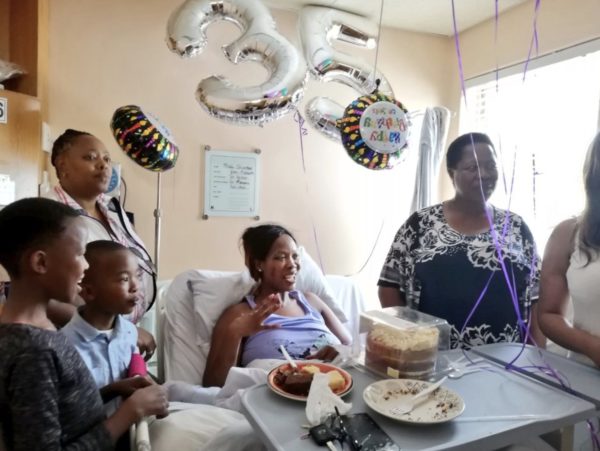 Musician Skolopad over the weekend celebrated her 35th birthday on a hospital bed. The house musician had an accident recently that left 1 person dead. She said while she was grateful to be alive, it was a bad day as she had bigger plans for her birthday.
"It was a really pleasant surprise that I did not expect at all. I had big plans for my 35th but the accident meant that all those had to be cancelled. I was disappointed when I found out that I would not be discharged by my birthday but at least my family made a big deal out of it."
"I'm grateful for life and maybe this was God just making me appreciate my life even more. It wasn't a great day, I was a bit sad about everything that has happened but really there's nothing I can do about it and everything is in his hands," she said.
My family made my birthday to be special.#happybirthdayqueen🐢 pic.twitter.com/VQzOD2y6DL

— #Queen.Skolopad 👑🐢 (@queenskolopad) September 29, 2018
— #Queen.Skolopad 👑🐢 (@queenskolopad) September 29, 2018