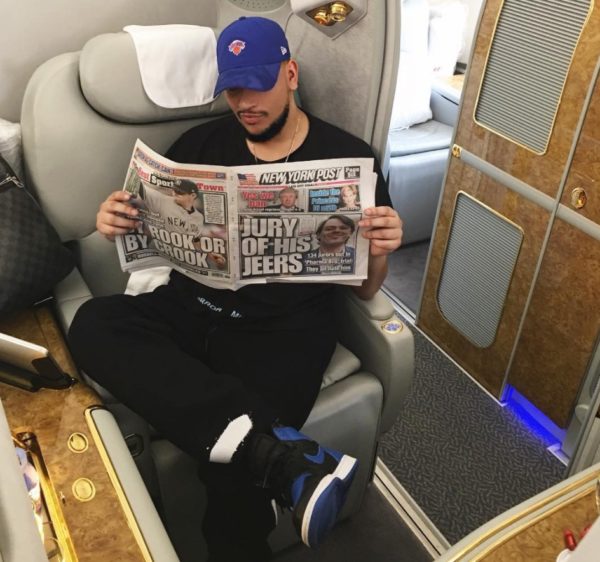 Rapper AKA's journey in the industry and life is worth penning down as he said on social media. He said it's high time he worked with someone who's gonna assist him on achieving his new dream.
The rapper has really gone through unpleasing moments in life according to his post and it will be awesome to document these moments.
Man, I think I need to write a book about my journey so far in this industry and all the crazy shit that's happened to me and explain everything in my own words … wouldn't that be awesome.

— AKA (@akaworldwide) October 2, 2018
Matter fact, I think it's time … I need to find someone to work with me on an autobiography …

— AKA (@akaworldwide) October 2, 2018

However, tweeps response was controversial as many believed AKA was a joker while others urged him to also include his history with Beam group Prince. Reactions be like:
Book cover covered 😝
see what I did there👊 pic.twitter.com/6mnD8qEGzm

— Ntombrish2.1 (@Mantomb48460591) October 2, 2018
Get @bonang_m a published author this one pic.twitter.com/HdHFernEg9

— Simphiwe Dlamini (@iconic_hussla) October 2, 2018
The meme pic.twitter.com/lCmjfprRYY

— Penelope Nossy (@nossy_penelope) October 2, 2018
You're a musician you don't have to write a book bro.

— TswanaBoi (@GeniusMampara) October 2, 2018
Don't forget to write how Prince is the reason for the beam group company closing down alot of people won't be happy with that news of how he stole money from you and your company you must handle Prince he must pay back every cent!!!!

— Faheem (@Heempees) October 2, 2018
Two sides to every story. Just because Aka said it doesn't make it factual. We are talking about the most controversial artist in the country here.

— Dimension C-137 (@fantastic_MR_T) October 2, 2018
😒😒you dont owe anybody any explanation Mega💀😂

— Mis T (@phen_MisT) October 2, 2018

Fans can't get over his hilarious thoughts. With that in mind, AKA recently shared on social media that he's been nominated as the drama queen of the year? No doubt he is indeed a drama queen.
I'm nominated for drama queen of the year?? 😂😂😂😂 … that's awesome. I hope I win. https://t.co/cY8jN30h9m

— AKA (@akaworldwide) October 2, 2018