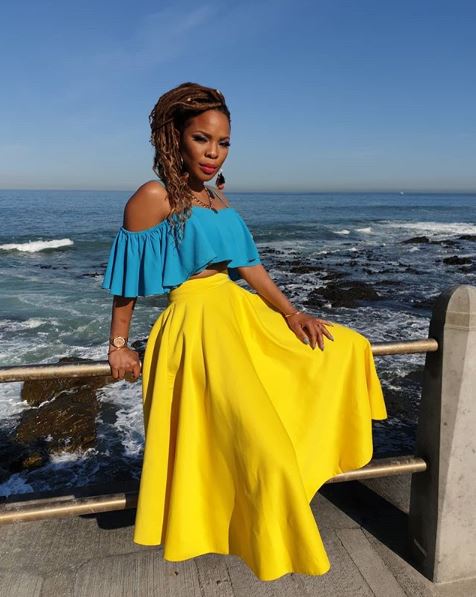 Award winning radio broadcaster Masechaba Ndlovu has been tagged by listeners as a radio bully. Early this year she had it with Babes Wodumo over abuse allegations during an on air interview which didn't result pleasing from the listeners end.
Recently she found herself in hotwater after she asked Anatii on air if he was an empath. She spoke on how she had anxiety in anticipation of speaking to him and felt like she was picking up on his energy.
Listneres were not pleased by the re-play of her act with Anatii and flooded social media with how displeased they are towards the radio personality.
So grand grand was Masechaba expecting Anati admit to uthwasa because she felt some typa way around him? Wow this woman doesn't stop hey. So unnecessary ??

— Im gonna be ready – Yolanda Adams❤️ (@CyberMqalo) October 5, 2018
She seems to enjoy bullying people into talking about their personal stuff, she just ambushes people it's uncalled for. @MasechabaNdlovu yoooh hai sis uyadina

— MOEPAGAUTA (@PNtlhophi) October 5, 2018
Anati is an artist couldn't the interview be based on his career? She is annoying

— MOEPAGAUTA (@PNtlhophi) October 5, 2018
Gosh…i also heard the interview busy talking about energies and anxiety she was feeling ?. Poor guy was there for his album and this chick was busy with her funny consultation. It was embarrassing. She's too much!!

— Nokwanda Ayanda (@nokie555) October 5, 2018
Her marriage fell apart bcoz she spent all her energy on other people's businesses n neglect hers pic.twitter.com/ylMNuOpudg

— KH0L0 (@KH0L0_NEVER_DIE) October 5, 2018