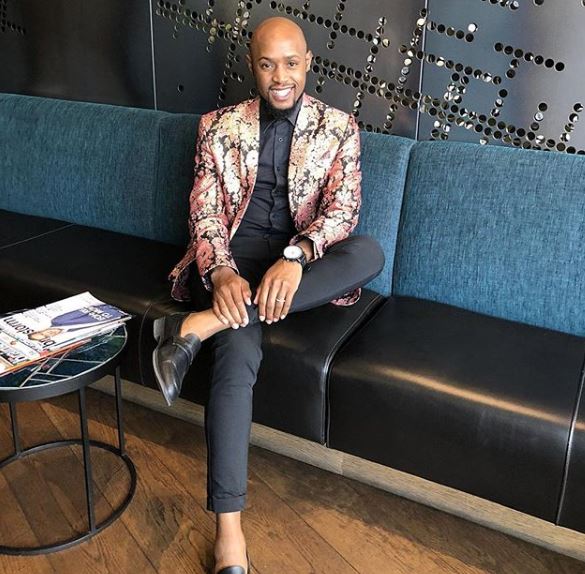 Mohale and Somizi's relationship got the attention of the public after Mohale suprisingly popped up the ring during a vacay and got Somizi engaged.
Afterwards there was a family dinner party organized for the purpose of their engagement and news had it spread that their wedding is probably soon.
However, speculations that Mohale might be cheating got fans jaw dropping as a bathroom shot was taken by Aaron Moloisi with another man behind him. The full picture of the man behind him was not clearly seen but the man's look made it easy for an insinuation that it could be Mohale behind him.
On seeing this fans were shocked and some who still have faith in the relationship between Somizi and Mohale assumed it was a joke.