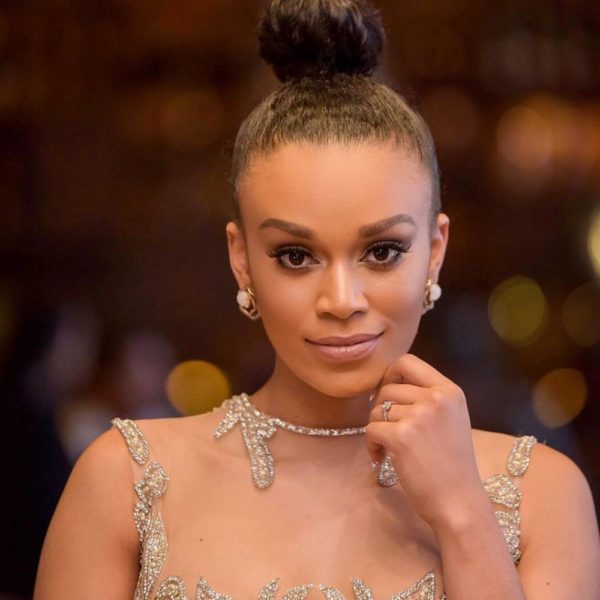 Pearl Thusi got bothered over Kanye West and Kim kardashian's visit to Africa. The rapper revealed months ago that he will be in Africa in other to get good inspirations for his album which he is working on. And he did together with his wife, one of the places visited was Uganda and it was glaring they had much fun.
However, curios Pearl shared on her social media that she wondered if the couples researched on places they will be visiting before coming to Africa and if they read the history of Uganda which they visited.
I wonder if Kim and Kanye read up on Pres. Museveni & the history of Uganda before visiting.
I wonder what the sneakers to the kids & president symbolizes.
I wonder what the Pres. thought of kims outfit.
I wonder if there were other gifts.
I wonder why they went there. Anyway…

— Pearl Thusi (@PearlThusi) October 17, 2018

Well, the actress got her self in hot water after a fan hit back at her and asked if she read on history of America and on President Trump before before she traveled to America. Surprisingly, she was affirmative of the fans question but called the fan Uyadina.
🙄
1) yes.
2) I didn't go visit the president.
3) uyadina https://t.co/iBAxrIVvqe

— Pearl Thusi (@PearlThusi) October 17, 2018