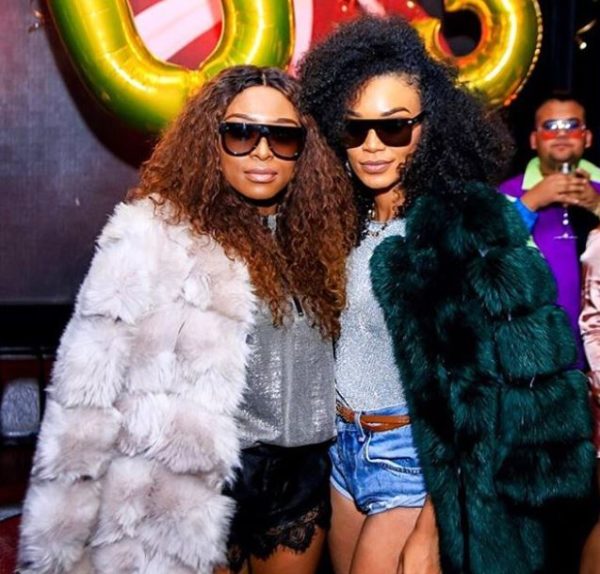 Pearl Thusi and DJ Zinhle being dishing friendship goals to fans. They've being on the watch for each-other and always quick to help celebrate their success.
Pearl Thusi has not being around for a while, however, she shared a video telling her bestie that she misses her a lot and can't wait to tell her all of the pilled up gist. Though, she revealed she ain't coming home anytime soon but whenever she's back, they gonna have all the time together.
Pearl said; "Zinhle, babe. I miss you so much, i'm not even in the slightest coping, i'm not coping, like, everything that happens, everything I do, everything that has happened, I want to tell you now about it and it hurts sometimes that I can't tel you… I really miss you. But, i'm not coming back home yet but I miss you, and when I get back it's me and you… Get ready for me, I love you."
The DJ saw the video, she reposted it on her Instagram account, captioned 'Love you'.
View this post on Instagram