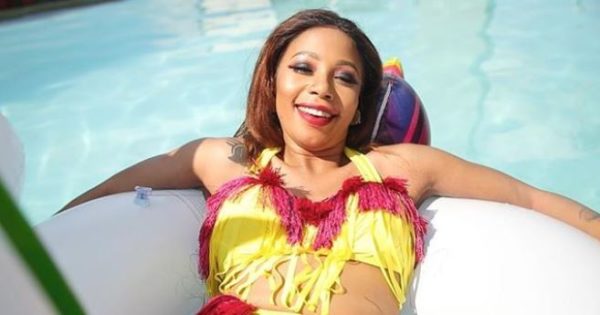 Kelly Khumalo speaks of the passing out symptoms in a video she shared on social media. Using the Russian accent she said her voice is not clear because she has flu. However, she went ahead to talk on the symptoms and how she met a doctor.
Kelly said in her words; "Evening everybody, excuse me for my voice is sick, I've got flu it's killing me but it's alright. So, as i was preparing 'for' to passing out, you know the thinking she crossing my mind' of the way the symptoms, you know the symptoms is very powerful, she killing so much weight. You getting to doctor and the doctor should say, hey! madam you've gotten symptoms. Before your annoying symptoms comes out, already your heart is stopping because the symptoms is already associated to maybe incurable disease… I don't know she making me very uncomfortable."
All the singer was trying to relate to fans is that she's ill and fans wished her a quick recovery.
View this post on Instagram