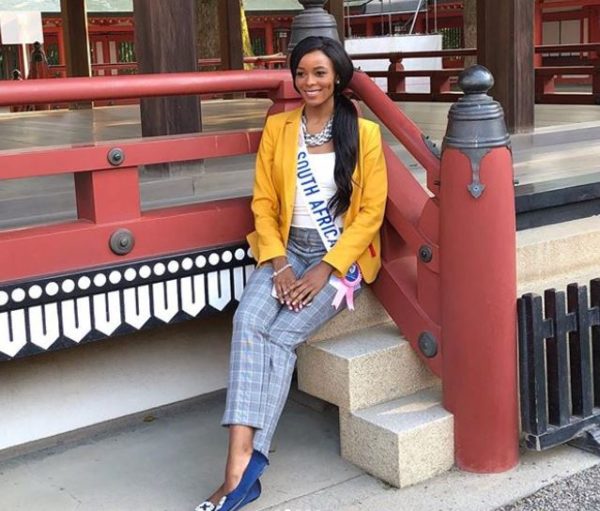 Beauty runs in the family is a common statement which exhibits in the Mathebas'. Bonang Matheba's sister, Rambi Sechoaro got her beauty game up as she will be in Tokyo on the 9th of November, competing for Miss International 2018 beauty pageant.
Rambi was crowned Miss Queen of South Africa 2018 earlier this year, she also competed in the 2016 Miss South Africa pageant.
However, the beauty queen has being in Japan since Saturday and she's got lot of snaps to share with fans.