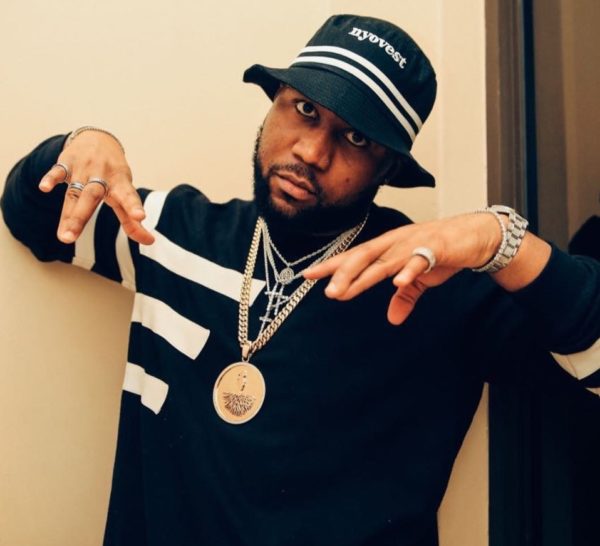 Cassper Nyovest is one of those artists that have their fans in mind and doesn't allow a shade at them. Recently the rapper stood up for a fan after being trolled at.
Days ago, the rapper had a performance in Limpopo with 17 fans in attendance. A troll who took note of this, jested at Cassper's Fill Up which he earned based on the turn out of his concerts.
Cassper said Team Nyovest means the world to me, despite it wasn't his show or fill up but the 17 means as much as 68000 people at Fnb stadium.
True. What you didn't know is that a day before that I performed for 10 people at baseline. Wasn't my show or fill up but All 17 people mean just as much as 68 000 people at Fnb stadium. If 2 of them payed to see me, it means the world to me. TEAMNYOVEST means the world to me. ❤️ https://t.co/4lghxt95X3

— R.M Phoolo (@CassperNyovest) October 29, 2018
However, fans reactions after Cass' response was controversial. Tweets be like;
Broer wud hv refused cos he gt a big head…ths is a humble guy who appreciates his supporters.

— A.S.I.E.L (@asiel_asiels) October 29, 2018
It was not Cass's show and he was not the only artist there ebile it's not his fault gore promoters flopped,now go drink water pic.twitter.com/4j81Ci7Zzk

— Ntombi Pertunia (@NtombiPertunia1) October 29, 2018
I was the stage manager at this gig. There were over 30 artists & DJs on the line up. The event started at 12 the day before. Cassper was the last artist to perform at 4 the next morning. It's not fair to make it seem like this was an exclusive Cassper show. Context is everything

— Kabomo (@Kabomo) October 29, 2018
so cass onale 17 fans ko limpopo😂😂😂 pic.twitter.com/k9JnzYfY0t

— Andre (@007druza) October 29, 2018
Now that's a way to Answer to Anything negative Nyovie👏#TeamNyovest over Everything 😜 pic.twitter.com/1CgJhCVSy7

— Ntombi Pertunia (@NtombiPertunia1) October 29, 2018