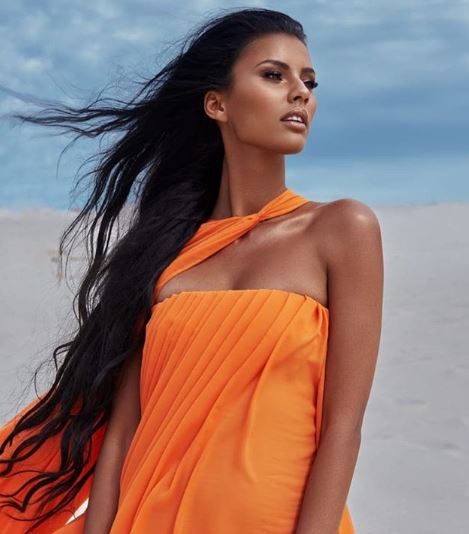 Miss Universe SA 2018, Tamaryn Green unveils her national gift to the universe. The gift which is a jewelry piece was designed by her and Jack Friedman Jewellers team.
The neck piece speaks more of South Africa as she revealed that she loves her country, and she does things which could be traced back to SA culture.
The beauty queen's Miss Universe costume was inspired by SA national blue crane bird.
"This jewellery piece is my National Gift to the Universe. It showcases my love for South Africa.❤ Featuring elements such as our beautiful Table Mountain, rain drops that signify the recent rains which have broken the drought, our beloved Protea, Blue Crane and finished with a map of Africa engraved with Nelson Mandela's face." Captioned her post.
The model can't wait to stun in her neck piece at the Miss Universe 2018.