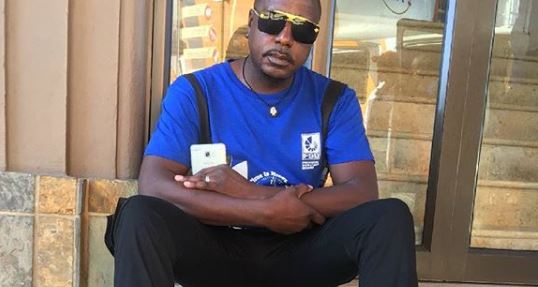 Dark cloud shadows the music industry again as the Kwaito star, Mavusana dies on his birthday at the age 46 in a hotel room.
The late artist' partner, Ann Msomi is full of so much hurt and still believes his death news is a dream.
Speaking to The Juice, Ann confirmed the news, saying that Mavusana died on his birthday on Tuesday in Port Elizabeth.
According to Ann, "When the MTN team went to wish him happy birthday in the morning they found him in his hotel room."
However, the cause of the death wasn't revealed as Ann demanded for privacy.
Media personalities and celebrities paid tributes to the late Kwaito star on social media.
So sad to see amaGrootman pass away, still remember Odameeesta hit "Mlilo" ???#RipMavusana brother passed away on his birthday.

— Baba ka Zanothando (@Jobenation_SA) December 19, 2018
Happy Birthday and #RIPMavusana. ??♥️??? pic.twitter.com/UNnPJtRyyh

— Masechaba Ndlovu (@MasechabaNdlovu) December 19, 2018
RIP to the legendary Kwaito superstar Mavusana of Oda Meesta… Some of the hits he recorded include amoung others "Summertime" ft. the late Mizchief and "Wena Obani" with Oda Meesta. #RIPMavusana pic.twitter.com/45aCjRjUQW

— NKΛTΞKO MΛLULΞKΞ (@_inkateko) December 19, 2018