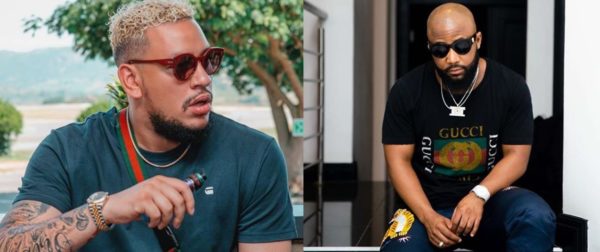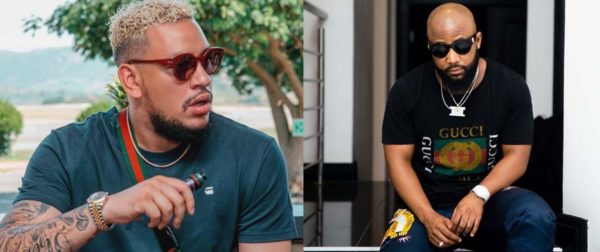 Cassper Nyovest and AKA's beef didn't start today and it's being one of the most discussed beef in the industry.
Amazingly, both rappers ends this year with no silence but heavy clapbacks as they are seen shading their deal.
Cass is a of Ciroc ambassador while AKA's being repping Cruz, especially the watermelon flavour.
Here is all that went down between them:
Days back, the Tito Mboweni hitmaker posted a video of watermelon with an indication on it which interprets as negativity.
While Cass fans laughed over the video and made fun of the other dude, who appears to be AKA, the Fela In Versace hitmaker didn't take it lightly and it all turned into Twitter battle as both rappers also got their fans and supporters involved in the tweet battle.
Tweets be like:
Looks like ? sales are at an all time high. How do you say "backfire" in Setswana? ?

— AKA (@akaworldwide) December 26, 2018
— R.E Tiro?❄️ (@evans_tiro) December 25, 2018
They have nothing to do with this. Leave them out of it. ?? https://t.co/itinlfvkmL

— AKA (@akaworldwide) December 26, 2018
@CassperNyovest look what you made to us ??? pic.twitter.com/yDFUgdIk9P

— KABELO (@KabeloKaybeelow) December 25, 2018
I appreciate the love ??? … but you can't compare the two. Ours is a proudly SOUTH AFRICAN product because it has my name on it. When you buy ? you put money in my pocket. When you buy the other one you put money in Puff Daddy's pocket. https://t.co/rB9anXBMad

— AKA (@akaworldwide) December 26, 2018
@CassperNyovest keeping it classy. pic.twitter.com/xzLzFtjJ3p

— KayBee (@KaybeeMoshime) December 25, 2018
Damn so much hate towards @akaworldwide just because of a name that's on a alcohol bottle ? is selling like crazy wonder what's the next move ?because now I'm seeing two faces??‍♂️

— Leandro Daniels (@DanielsLeandro) December 26, 2018
Supermarkets are complaining and mad over cassper nyovest
Ever since he said "ari batle magapu mo"
No one is buying watermelons no more and they expire in stores which forces them to lower their prices
People are demanding for mango nothing else.
This is bad bad@CassperNyovest pic.twitter.com/CWQUgTtuGR

— ??Mudli wakotini?? (@siphosami_sa) December 25, 2018
We found that Mufasa cockroach @CassperNyovest….our sales of ? Are good like it taste cheese boy @akaworldwide pic.twitter.com/g2xJkvAqxW

— ?Sabelo? (@Sabelo_SokaliCa) December 26, 2018
No watermelon ❌ pic.twitter.com/uSIGACJWlk

— Wonder Vilakazi ™  (@wonder_vilakazi) December 25, 2018
Who said that? We making jokes about slavery now? Ayt. https://t.co/PbBVLhdsNL

— R.M Phoolo (@CassperNyovest) December 25, 2018
Who said that? We making jokes about slavery now? Ayt. https://t.co/PbBVLhdsNL

— R.M Phoolo (@CassperNyovest) December 25, 2018
A Re Batle Ma Gapu Mo. pic.twitter.com/2CxeYqMgXw

— ®StunnaB (@Sibuzakes) December 25, 2018
@akaworldwide reason why we won't stop buying ?!!!#RebatlaMagapu pic.twitter.com/pKtMHziVXQ

— FlawMatic! (@Flaw_Matic) December 26, 2018